Journalists@Work: Kem Sokunthy
In this installment of our Journalists@Work series, we talked to Kem Sokunthy (Kunthy), a radio producer from Cambodia. In April 2013, Kunthy participated in the radio workshop "Inclusion of people with disabilities" held by DW Akademie and the Women's Media Centre of Cambodia (WMC).
Kunthy studied literature, education science and political science at different universities in Phnom Penh. During her studies, she also gained journalistic skills at the Cambodian Ministry of Information.
These days, Kunthy works for WMC Radio FM 102, which produces educational programs designed for all sectors of Cambodian society, especially women in rural areas. In this blog post, she gives us some insight into her work as a journalist in Cambodia.
1. Do you have a personal motto for your journalistic work?
Working from a woman's heart for society and development.

2. Is there a situation, interview or story that has changed your life?
After having interviewed disabled people, my daily activities changed. I did not try very hard to reach my goals before, but the struggle of disabled people inspired me. Disabled people try very hard to overcome challenges in order to live their own lives.
3. What do you love about your work?
I have a chance to meet all types of people and learn about their real lives. Then I can broadcast their life experiences to educate people.

4. And what do you hate?
I hate journalists who use their skills wrongly. For instance, some use their skills to threaten people to get money.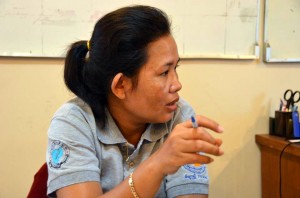 5. Your journalistic dream would be…
…to be a famous female journalist in Asia.

6. Your most important tool is …
…a sound recorder and a laptop.
7. What do you still want to learn? Is there a question about your profession that you keep asking yourself?
I would like to learn more about the format of radio magazines and about multi-media and online journalism.

8. Do you have a blog or website?
No.

9. What is your favorite website?
Google.
10. Which website do you visit every day?
One website I use every day is CEN News.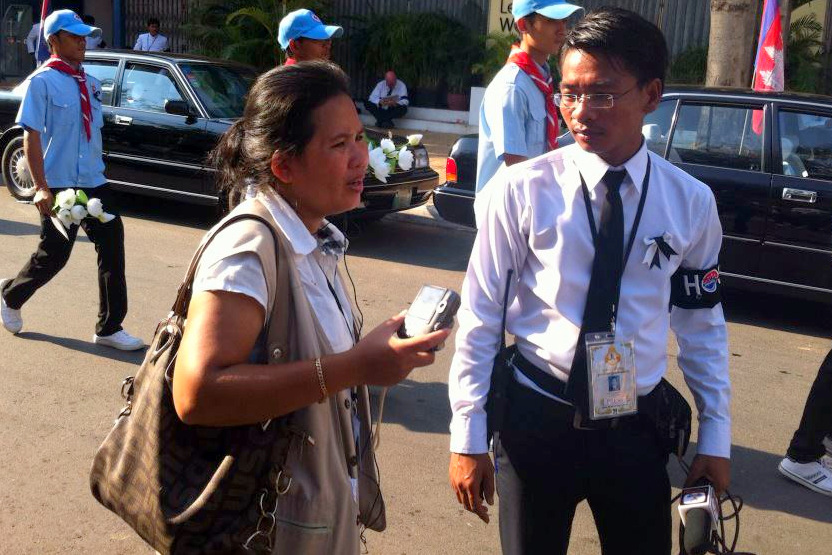 11. How much time do you spend online every day?
A few hours every day.

12. Do you use social networks? Twitter, Facebook or others?
Facebook.

13. What makes social media special for you?
I get hot news through social media and I can connect to other people in the world. In addition, social media is a good place to express opinions and to share experiences.
14. If you could write a text message to the world, what would it be?
Press freedom in Cambodia