Search Results for Tag: toolbox
By Daniel Hirschler

When I look at training journalists – or as is the case at the National University of Laos (NUOL) in Vientiane – training journalism teachers, I try to focus on the basics: What makes a journalist a journalist? And what is it that he or she has to contribute to creating "added value" in the information chain?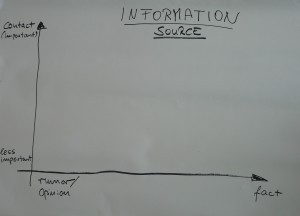 Out of one workshop at NUOL came a good tool that fits perfectly into that quest. It's a diagram that helps journalists evaluate their sources (see photo at left, click to enlarge).

read more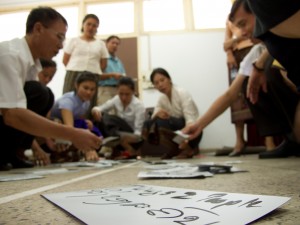 Is there a proper definition of journalism in the Lao language? Since DW-AKADEMIE's first workshop on journalism at the National University of Laos in Vientiane, there is. It was conceived by 15 staff teachers of the Department of Mass Communication at the Faculty of Letters – after long discussions revolving around somewhat abstract terms like "media", "the public", "society" and "information".
Lao is not a language that lends itself to describing abstract ideas. Yet the 15 teachers feel it was worth the effort to lay a foundation they now can build upon. They are learning the mindset, tools and skills that in combination make a journalist. The reasoning behind this is that they are the ones training a new generation of Lao students who are eager to take on the profession.

read more