Africa's digital TV switch – the continent is "woefully unprepared"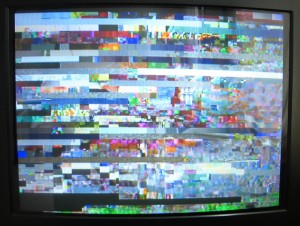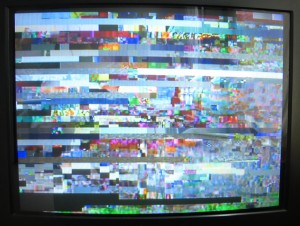 The switchover from analog to digital television broadcasting has already happened in various parts of the globe, bringing concrete benefits to viewers. In Africa, the digital switch is set for June. But a swathe of African countries are unprepared for the changeover. And many consumers on the continent are also confused about what the move to digital TV means. This could leave umpteen TV watchers sitting in front of blank screens, cut off from one of their main sources of information
By June 17 this year, many African countries are supposed to have completed so-called "digital migration." This is the process of switching from the analog network traditionally used to broadcast TV to a digital network, and then turning the analog network off.
The benefits of digital TV signals are many. Up to ten digital channels can be carried on the bandwidth that it takes to carry just one analog channel, potentially offering much more choice in programming. The TV picture quality itself if brighter and sharper; sound quality is better. And the freeing up of the spectrum allows the possibility of using frequencies for broadband internet or other wireless services.
The switchover deadline for Africa was set back in 2006 by the International Telecommunication Union (ITU), a UN agency. But even with that nine-year lead time, most African countries are nowhere near ready.
"The migration is a daunting task for any country," Meredith Beal, technology adviser for the African Media Initiative, the continent's largest umbrella group of media owners and operators, told onMedia. On the side of TV operators and governments, he said, there are costs related to new infrastructure, digital transmission equipment, the disposal of old analog equipment, training and consumer education – among other issues.
But in some countries, Beal thinks broadcasters have acted in bad faith.
"In my opinion, it is a combination of greed, arrogance, lack of vision and a sense of entitlement on the part of the big boys, which reminds me of how the record industry resisted the progress of online distribution of music," he said.
Upgrading TV sets
For consumers to watch TV on the new digital system, they will need to either buy a set-top converter box, buy a new digital TV, or subscribe to a pay-TV service with a cable or satellite provider.
"That may be challenging for many citizens," Beal said.
Tom Jackson, a journalist who writes on African business and technology and co-founded Disrupt Africa, a news portal about Africa's tech startup and investment scene, also hasn't minced words on the issue. He's written that Africa is "woefully unprepared" for the switchover from analog to digital signals and that the word "chaos" might best describe the current situation.
"African countries had nine years to prepare, sensitize their people, and make a smooth switchover," he told onMedia. "However, there was no urgency, [and] many African countries only really got going in 2010 and 2011."
According to Jackson, education campaigns to inform people about the digital migration have been inadequate and there haven't been many efforts on the part of governments to subsidize them for poor households.
"Then," he added, "the process in a number of places ended up in fights, many of which led to court."
Blank screens
The biggest dust-up over digital migration has been Kenya. For 19 days, many citizens in the country, one of the largest TV markets in Africa, were staring at blank screens after four of Kenya's main free-to-air TV stations turned off their signal due to a row with the government over the switchover.
The ITU has exempted 30 African countries from having to switch to digital in June. Those countries include northern Africa nations such as Tunisia, Morocco, Algeria and Egypt as well as several in or near the Horn of Africa – Ethiopia, Somalia, Eritrea and Sudan. But according to Jackson, these exemptions were agreed upon back in 2006, and those countries that signed up to the June 2015 deadline will have to abide by it.
That's led to something of a panic as a few countries have rushed through the migration process before they're ready.
Tanzania turned off its analog broadcasting last year, even though only about 500,000 of the necessary digital signal decoders were in use in a country of some three million TV sets. In Rwanda, more than a quarter of people with televisions hadn't gotten a decoder when the nation switched off its analog broadcasts on July 31, 2014.
"Now people are denied access to often their only source of information," Jackson said.
Even South Africa, one of the continents most developed countries, has fallen behind in its preparations – its expected not to meet the deadline although there are contradictory accounts of when the switchover might happen.
The reason the deadline matters is because after June 17, the ITU will no longer protect analog signals from interference. So if one country stays analog but broadcasters in neighboring countries begins transmitting using a digital signal, it could make the analog signal unwatchable. This is of particular concern in border areas.
Digital dividend, delayed
Another issue is that when a country's broadcasters delay switching from analog to digital, they continue to occupy valuable bandwidth that could otherwise be used to roll out broadband internet, badly needed in Africa. This potential for better internet as a result of digital TV migration is known as the 'digital dividend.'
Tom Jackson believes it's a "lose-lose" situation for Africa. "The main issue is in what doesn't happen, i.e. no better TV, no digital dividend," he said.
But while Africa is lagging, it's certainly not the only place the digital migration is hitting hurdles.
"Countries in Asia and Latin America have had similar challenges of financing infrastructure and equipment, training, and educating law-makers and regulators of the implications of the technology," said Meredith Beal from the African Media Initiative.
RELATED ONMEDIA POSTS
The future of African media is mobile
Writing good introductions for TV reports
Author: Kyle James, editor: Kate Hairsine
Photos: flickr.com/Sibe Kokke CC:BY; flickr.com/The Commonwealth CC:BY-NC; flickr.com/Kigali Wire CC:BY-NC