Search Results for Tag: jobs
Resuscitating a Portuguese ghost town
Francisco could have gotten a well-paying job in the city. But the the young Portuguese academic decided to use his agricultural expertise to rejuvenate a local town suffering from economic decay.
Listen to the report by Guilherme Correia da Silva in Querença, Portugal:
Resuscitating a Portuguese ghost town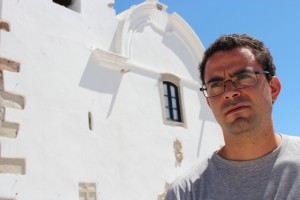 Date
Tuesday 13.11.2012 | 13:19
From unemployed to entrepreneur: the making of young Arab leaders
Youth unemployment across the Arab world is at 33 per cent, and women are most likely to fit this category. However, some young leaders are trying to turn this around, by encouraging and educating those affected by unemployment and lack of opportunity in the Middle East and turning them into young entrepreneurs.
Watch this DW video to find out more about how young global leaders are creating opportunities for young Arabs in the Middle East.
Date
Thursday 03.05.2012 | 13:47