Search Results for Tag: New York
Dignity in disease
Playing the piano, going for walks and doing household chores are what make Daniel in New York an everyday hero for Alzheimer's patient Byron O'Connell. Now he's making a film to encourage those dealing with the disease.
Listen to the report from Laura Postma in New York:
Pictures: J.P. Dobrin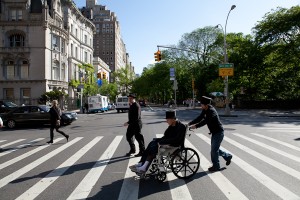 Byron has helped Dan see people differently
More on Daniel Davy's blog.
Date
Tuesday 04.12.2012 | 12:48