Search Results for Tag: doha
Climate Travel Guide to Qatar, COP18 in mind
Qatar is the first Middle East country to host a major UN climate change conference. Traditionally, host countries have a big responsibility – their diplomatic skills can make a conference outcome a fail or a success.
This year, the Qatari government has a lot on the plate: A new trading scheme for CO2 emissions has to be found. The old one, agreed in Kyoto in 1996, ends in just a few weeks with the beginning of the new year.
To get a better idea of the oil rich host country of this years Climate Summit, we put togethter some facts and figures for you:
Capital: Doha
Number of inhabtiants: 1.9 Million
Ethnicty: Arab 40%, Indian 18%, Pakistani 18%, Iranian 10%
Religion: Muslim 77.5%, Christian 8.5%, other 14%
Energy mix: 100% electricity from fossil fuels
CO2 emissions per capita: 40 tons per capita. That is the largest in the world.
Food and water resources: produces fruits, vegetables; poultry, dairy products, beef; fish, before Qatar became a big player in oil and gas it was a poor pearl fisher country
Industries: liquefied natural gas, oil production and refining, ammonia, fertilizers, petrochemicals, steel reinforcing bars, cement and others
Civil Society: mixed legal system of civil law and Islamic law
Qatar is probably not the first place you have in mind for a climate conference. We also thought about it and came up with this little information film about the sense or non-sense of climate conferences like COP18:

Tags
climate
,
coal
,
conference
,
cop18
,
doha
,
enivirnoment
,
facts
,
figures
,
gas
,
industry
,
oil
,
qatar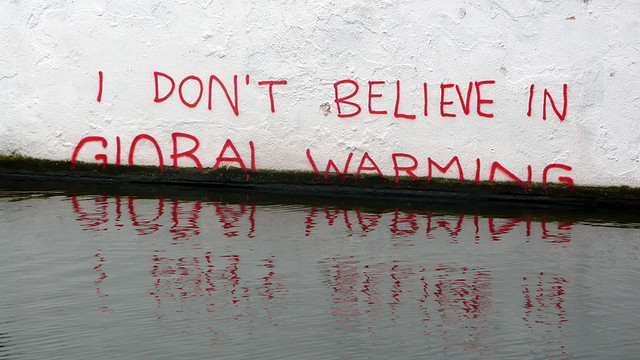 The next climate conference is to start in Doha, Quatar this Monday – but already before it is started, participating parties are not really optimistic about a practical outcome.
This is especially striking when set into relation with the urgence of the world's situation: First opinions come up claiming [german languange link] that it is not realistic anymore to limit global warming to plus two degree Celsius when compared to predindustrial level.
In this context, the World Bank released a new report last week. Written by the Potsdam Institute of climate change, they again outline what is to happen with the worlds (eco)systems in a +2 degree-world – and forecast what is to happen in a +4-degree world.
Put in simple matters: Consequences of additional four degrees won't just be an extension of what is felt at two degrees. Naively one could guess that as temperature doubles from two to four degrees, effects "double" as well. But that is not the case. They amplify even more intense.
To give you an impression of what to expect in a +4 degree world, we have summarized the most important facts.

read more
Tags
2 degrees
,
4 degrees
,
believe
,
celsius
,
climate
,
cop18
,
doha
,
global ideas
,
global warming
,
hoax
,
pik
,
potsdam institute
,
qatar
,
research
,
world
,
world bank