A new perspective on the Serengeti, from Global Ideas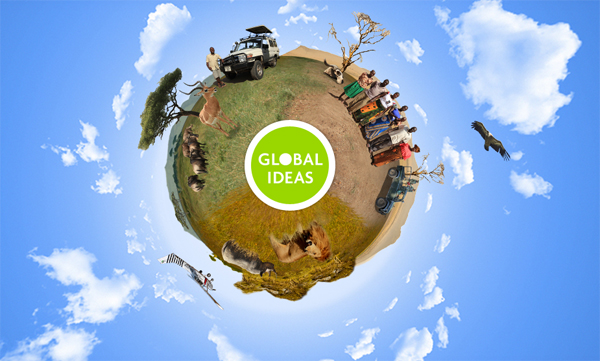 Our team from Global Ideas has never shied from adventures. They have been to the forests in New Guinea and Guyana, in the Favela in Rio de Janeiro, the coral reefs of Vanuatu and the streets of Mumbai. But the latest webdoc takes on even more unchartered territory – with a virtual safari in the Serengeti. Reporters from Global Ideas spent two weeks in May on the East-African savannah and recorded a majestic world. They witnessed the wildebeest migration and got close-up lions, zebras, rhinos and many other colourful creatures. The Serengeti is also in danger and the documentary brings experts together to explain how vulnerable this precious natural reserve really is. The project was produced in close cooperation with the Frankfurt Zoological Society (FZS).
Serengeti – Toward an Uncertain Future combines breathtaking photography with high definition video and audio to give you a fascinating multimedia experience, deep inside the animal kingdom.