Search Results for Tag: Beethoven
New platform for musicians and music-lovers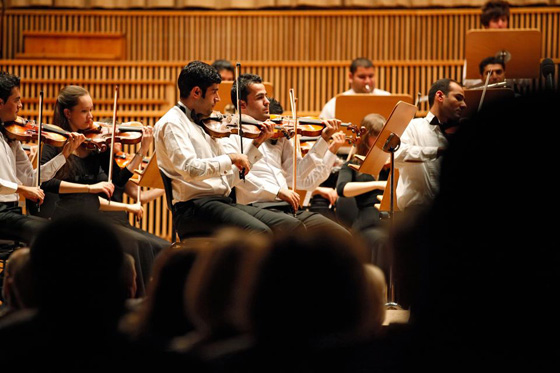 Every year, DW highlights the work of young musicians by inviting youth orchestras around the world to perform at Bonn's Beethovenfest. Now, DW is taking it one step further with its DW Music Campus page on Facebook. It offers the latest information on music and cultural exchange in Germany and provides a platform for musicians – especially young musicians – to exchange ideas and opinions.
DW is looking for people to join in on the conversation – so whether you have participated in the Orchestra Campus project in the past, or are just interested in classical music, go to Facebook and get involved.
Or just listen – DW offers a full range of podcasts from the Beethovenfest performances.
The Beethoven Project wins again
At the WorldMediaFestival in Hamburg, DW was recognized for several of its productions over the last year. DW's documentary The Beethoven Project was awarded the Grand Prix at last week's event. The 90-minute documentary from Christian Berger was broadcast in 2010. Berger and his camera team accompanied the Deutsche Kammerphilharmonie Bremen and its conductor Paavo Järvi for several weeks as they performed some of Beethoven's works.
The documentary has been awarded several prizes over the last year, including the "Creation Award" from "Eyes and Ears of Europe", and at the film festivals in Montreal (Canada), Ghuangzhou (China), Rhode Island and Cincinnati (USA).
Find out more about The Beethoven Project or see a complete list of winners from the WorldMediaFestival.