Search Results for Tag: Community D
eLearning Age Award for Community D


DW's language courses have once again been recognized for quality – this time at the eLearning Age Award 2011. Community D was awarded a prize for "Best Use of Social Media for Learning". The annual awards were presented for the seventh time in London last week by Bizmedia Ltd, publisher of the trade magazine e.learning age. The jury chose from approximately 250 submissions from 20 countries and awarded prizes in 16 categories. Community D offers German students a great way to meet each other and exchange information and tips about the German language online.
Market roundup: November 2011


Online
DW used the EXPOLINGUA in Berlin to present its new social networking platform for German learners. CommunityD – der Campus officially launched on October 28 and will provide those who want to learn German a great way to improve their skills – with interactive classrooms, chat rooms and multimedia material. The platform also allows students to become the teachers, by letting them upload their own audio and video content, vocabulary lists and other documents.
Europe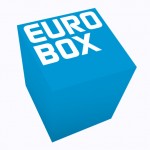 EUROBOX made a successful debut in Romania at the beginning of October, after premiering nationwide on the public broadcaster TVR Info. EUROBOX is a half-hour program made up of reports and features with unrestricted rights from DW. It covers current European and German issues, commentaries and a press review. It is adapted by DW's partners in Romania and presented by a Romanian host. It will be broadcast on TVR Info on Saturdays with a second run on Sundays.