Search Results for Tag: DG 7
Market roundup: July 2016

Asia
Over 100 hours of high-quality documentary content from DW Transtel have been acquired by the Chinese educational video program supplier "Wuhan Yuanlai Educational", which provides video on-demand for universities and schools across the nation. Now millions of students in China can easily download general knowledge and cultural documentaries from DW Transtel. The English and German-language programming will be provided with subtitles in Mandarin Chinese.
DW's automotive program Drive it! is being now carried by the Indonesian pay TV network K-Vision. The program will be shown with Indonesian subtitles on the "Otomotif" channel, which reaches 450,000 households across the country.
The Pakistani cable television broadcaster, Webcom PTV is now a DW partner and will provide 20,000 subscribers in Islamabad with DW's English channel.
Online
DW is now broadcasting its English channel live on YouTube, thereby becoming one of the first international news channels to make use of this feature.
Online articles in English from dw.com are now being included amongst a wide variety of content from quality international news and information outlets on RealClearWorld. The news website from the USA features coverage, opinion and analysis of current events from around the world. It attracts 5.9 million unique visitors every month.
A consortium of international broadcasters recently met at DW's headquarters in Bonn to discuss internet censorship. The DG 7 Internet Freedom Group brought together experts from the BBC, BBG, FMM, RNW and DW for two days to exchange ideas and discuss the importance of freedom of information online.
Europe
DW's critical talk format Nemtsova.Interview is now being broadcast by NewsOne in the Ukraine. According to Nielsen, NewsOne is ranked amongst the most popular channels in the country.
Tags
BBC
,
BBG
,
DG 7
,
Drive it!
,
DW
,
DW Transtel
,
FMM
,
K-Vision
,
Nemtsova.Interview
,
NewsOne
,
RealClearWorld
,
RNW
,
Webcom PTV
,
Wuhan Yuanlai Educational
Finding allies in the cat and mouse game of censorship in Iran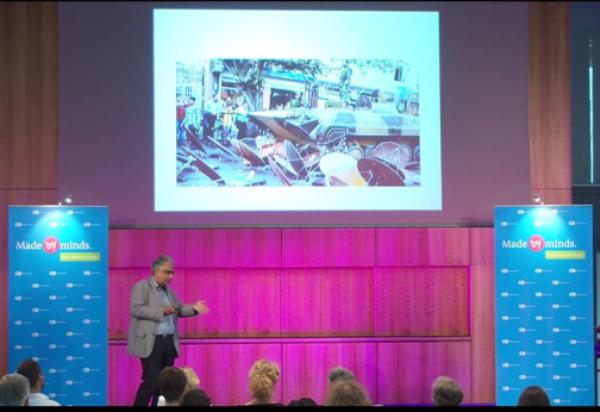 In places where media freedom is guaranteed, censorship isn't given a second thought. In places like Iran, people confront it every day. On television, newspapers, radio and online censorship in Iran is everywhere. There is a war of information in Iran with propaganda adding to the oppression of free information. People try and find information on the one side, and the government tries to stop it on the other.
In Iran, DW's online content in Farsi has seen huge leaps in usage since Iranian authorities clamped down on the Iranian internet. By using circumvention techniques like Psiphon, DW has been able to provide people in Iran with unbiased news coverage. But it is a game of cat and mouse , and the rules change constantly. What worked a year ago often has to be changed. DW keeps up with the latest technology and has many partners with the same goal.
DW is joined by a group of international broadcasters known as the DG 7, which includes the BBC and France Médias Monde that meet and work together regularly to create solutions together and keep up with fighting censorship around the world.
Joining a plenary discussion on censorship at this year's Global Media Forum is the Iranian journalist Arash Sigarchi. He is now Web Manager of Voice of America (Persian) in the USA. He was imprisoned for three years in Iran for using a blog and telephone interviews to try and get around government censorship. Now Sigarchi says that new possibilities of social media give people many ways to freely share information. This and the consistent effort of international broadcasters like DW to get through to people all over the world, can help ensure the future is built on truth.