Search Results for Tag: Nemtsova.Interview
Market roundup: April 2017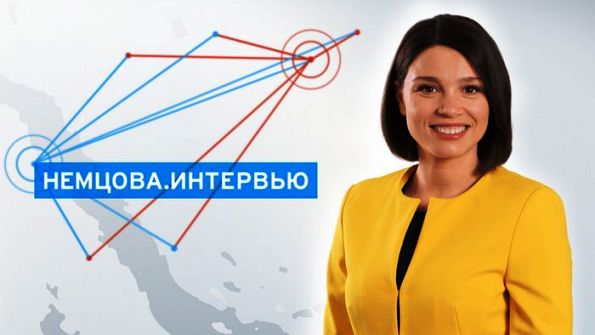 Asia
DW is providing a wider selection of Russian-language programming in parts of Russia, all of central Asia, the Caucuses, Turkey and the Middle East via broadcasting partner NEXT TV. The partner will rebroadcast DW's Russian news broadcast, DW Novosti, along with the political talk show Nemtsova.Interview and a subtitled version of the lifestyle program Euromaxx. DW's Russian-language programming provides the region with a valuable, independent perspective on important global news, something which is lacking in Russian media.
DW will be coproducing the science program Tomorrow Today in Vietnam in cooperation with local partner Vietnam Television (VTV). The show will be broadcast weekly in Vietnamese with DW branding and will be available across the country
A DW livestream is now available on mobile devices via Hong Kong-based partner CMC WiseMe in Malaysia, Singapore, Cambodia, Thailand, Indonesia, the Philippines, Vietnam and Taiwan.
The science program Inovator is being broadcast across Indonesia via ICTA-TV, which has a big place in the Indonesian TV market, reaching 2 million households.
Africa
DW's partnership with South African media conglomerate MultiChoice has taken on a wider scope. DW's German language channel DW (Deutsch) is now available via MultiChoice in 50 countries throughout the continent. MultiChoice operates the most important DTH platform in Sub-Saharan Africa and will contribute to DW (Deutsch) becoming the primary German-language television channel in Africa.
Latin America
DW has a new programming partner in Argentina. Santa Fe-based RTS is broadcasting the programs Enfoque Europa, Visión futuro and Cuadriga to an estimated 850,000 households.
Tags
CMC WiseMe
,
Cuadriga
,
DW (Deutsch)
,
DW Novosti
,
Enfoque Europa
,
euromaxx
,
ICTA-TV
,
Inovator
,
Multichoice
,
Nemtsova.Interview
,
NEXT TV
,
RTS
,
Tomorrow Today
,
Vietnam Television (VTV)
,
Vision Futuro
Market roundup: July 2016

Asia
Over 100 hours of high-quality documentary content from DW Transtel have been acquired by the Chinese educational video program supplier "Wuhan Yuanlai Educational", which provides video on-demand for universities and schools across the nation. Now millions of students in China can easily download general knowledge and cultural documentaries from DW Transtel. The English and German-language programming will be provided with subtitles in Mandarin Chinese.
DW's automotive program Drive it! is being now carried by the Indonesian pay TV network K-Vision. The program will be shown with Indonesian subtitles on the "Otomotif" channel, which reaches 450,000 households across the country.
The Pakistani cable television broadcaster, Webcom PTV is now a DW partner and will provide 20,000 subscribers in Islamabad with DW's English channel.
Online
DW is now broadcasting its English channel live on YouTube, thereby becoming one of the first international news channels to make use of this feature.
Online articles in English from dw.com are now being included amongst a wide variety of content from quality international news and information outlets on RealClearWorld. The news website from the USA features coverage, opinion and analysis of current events from around the world. It attracts 5.9 million unique visitors every month.
A consortium of international broadcasters recently met at DW's headquarters in Bonn to discuss internet censorship. The DG 7 Internet Freedom Group brought together experts from the BBC, BBG, FMM, RNW and DW for two days to exchange ideas and discuss the importance of freedom of information online.
Europe
DW's critical talk format Nemtsova.Interview is now being broadcast by NewsOne in the Ukraine. According to Nielsen, NewsOne is ranked amongst the most popular channels in the country.
Tags
BBC
,
BBG
,
DG 7
,
Drive it!
,
DW
,
DW Transtel
,
FMM
,
K-Vision
,
Nemtsova.Interview
,
NewsOne
,
RealClearWorld
,
RNW
,
Webcom PTV
,
Wuhan Yuanlai Educational
Nemtsova sheds light on Russian politics and culture
DW is helping to spark discussion and disclosure with a new Russian-language talk show Nemtsova.Interview hosted by Zhanna Nemtsova. It offers viewers a chance to hear from guests with a close relationship to Russian politics and culture who can shed light on important issues. Nemtsova joined DW's Russian news department in August 2015.
Nemtsova's father Boris Nemtsov was a very popular opposition politician in Russia and an outspoken critic of Vladimir Putin. He was shot and killed in Moscow in 2015  and his death shocked Russia and symbolized the deteriorating social and political climate for opposition and dissention. Nemstova has called her father's murder a "politically motivated assassination."
Her new talk show on DW creates a platform for free speech and an open discussion of Russian issues that would not be covered by Russian media. Programs like these build a direct connection to Russian-speaking audiences and help foster a community of independent thought and open debate.
As media homogenization and restriction in Russia continue, there is a growing demand for independent sources of news and analysis for Russian-speaking audiences. With a network of Russian-speaking correspondents and connections to Russian media, DW can provide a valuable, alternative perspective.
DW has a strong tradition of promoting free speech and media freedom in Russia. The Russian-language news program Geofaktor is broadcast daily and presents unbiased coverage of news in Russian. One of Russia's last independent media outlets TV Dozhd broadcasts the program.