Search Results for Tag: Documentaries
DW is promoting new documentaries at MIPCOM 2014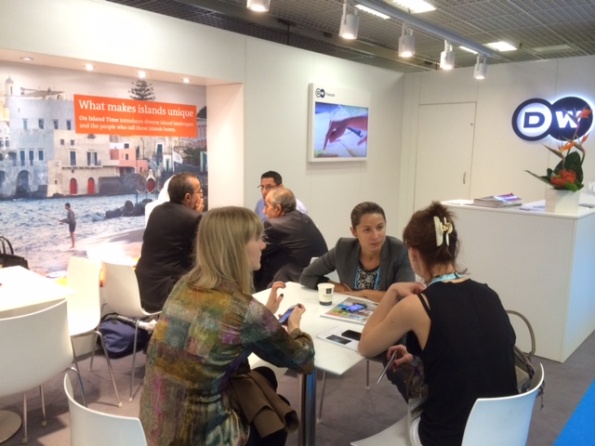 Representatives from DW are currently at MIPCOM 2014 to present special DW programming highlights to potential partners from around the global entertainment industry. At the top of the list this year are two new documentary formats from DW Transtel.
For everyone who has an international taste for cuisine, Tasty Tales is a seven-part series that profiles the people, culture and history of different culinary traditions around the globe. The series delivers audiences an inside look at food from around the world and is an excellent addition to any programming line up.
Another programming highlight this year is On Island Time, a series that takes audiences on a journey to islands from the Arctic to the tropics and explores the people who lead a life that is bound closely to the ocean. Viewers will surely enjoy the visual vacation that is provided by this series.
MIPCOM 2014 is taking place in Cannes, France and runs from 13-16 October.