Search Results for Tag: MIPCOM 2014
DW is promoting new documentaries at MIPCOM 2014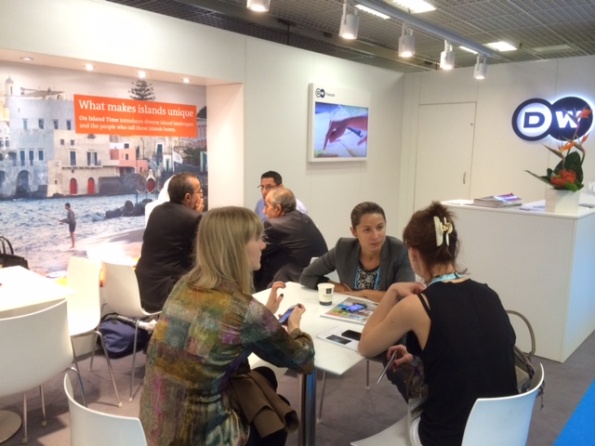 Representatives from DW are currently at MIPCOM 2014 to present special DW programming highlights to potential partners from around the global entertainment industry. At the top of the list this year are two new documentary formats from DW Transtel.
For everyone who has an international taste for cuisine, Tasty Tales is a seven-part series that profiles the people, culture and history of different culinary traditions around the globe. The series delivers audiences an inside look at food from around the world and is an excellent addition to any programming line up.
Another programming highlight this year is On Island Time, a series that takes audiences on a journey to islands from the Arctic to the tropics and explores the people who lead a life that is bound closely to the ocean. Viewers will surely enjoy the visual vacation that is provided by this series.
MIPCOM 2014 is taking place in Cannes, France and runs from 13-16 October.
MIP's Digital Fronts and the choose-your-own-adventure narrative
Guest Commentary
Benjamin Schnabel, Distribution Representative for Global Partnerships at DW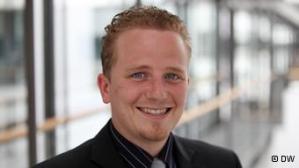 MIP Digital Fronts will be the first international digital content marketplace for the production, distribution and acquisition of high-quality original content produced exclusively for online audiences.
Even as television and the Internet merge closer together, online video is still in the early stages of its development as a conventional medium. But in the next few years, it will really take off as audiences become more comfortable with using hybrid television and streaming video. Online networks and channels are beginning to feature programming created specifically for the web that has mass appeal. The fact that MIP is exploring digital fronts indicates it could be where the market is heading in the future.
Traditional news outlets can redefine their place in the digital landscape by producing or distributing innovative and interactive web documentaries. DW has been exploring the world with interactive documentaries for years now. And this definitely shows another direction that interaction, digital content and smart TV could have – a type of "choose your own adventure" documentary.  These productions unlock the multimedia potential of the digital world by combining insightful and interesting journalism with captivating visual settings and video. DW's WebDocs for example take you deep into the rainforests of Papua New Guinea or the shantytowns of Rio de Janeiro. And unlike traditional documentary formats, the user interacts with the environment and can choose actions, questions and decide where the story goes. All of these elements combine to place the user in the journalist's shoes.
There is a demand on the emerging digital content market for productions that meet journalistic and intellectual standards. While Digital Fronts seems to focus nearly exclusively on entertainment, fiction and series, the large-scale success of documentaries in the recent past like "An Inconvenient Truth" or "Super Size Me" suggest that real stories can also have a place in the digital world. Interactive Webdocs could play that role on digital channels. Take for example NPR's "Planet Money Makes A T-Shirt" or "Journey To The End Of Coal" produced by the private French studio honkeytonk films and first released on the website of the leading French daily, Le Monde.
There is still a lot of junk floating around in online channels. There is a need to develop content that tries to reach a higher standard and is aimed at digital natives who will use online video portals as their primary source of entertainment. They are seeking high-quality online content that combines news, entertainment and audience participation. By developing and promoting novel video and documentary formats, broadcasters can take the lead in adding quality to digital channels.
If you are interested in working with DW on co-productions or integrating our content into your lineup, just contact our sales team. We will also be in Cannes at MIP from April 7-10.