Search Results for Tag: Efekto Notícias
Market roundup: June 2014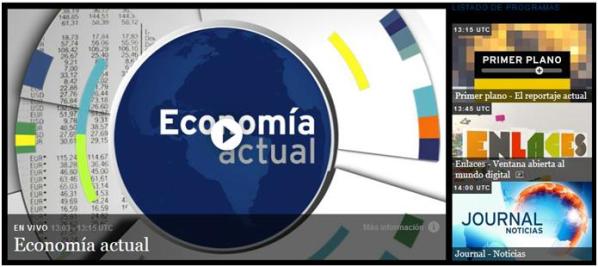 Latin America
The Mexican news and information channel, Efekto Notícias, is now broadcasting a large part of the DW (Latinoamérica) programming line up. Since the beginning of May, DW shows like Euromaxx, Europe en concierto (Europe in Concert), Al Volante (Drive it) und En Forma (In Good Shape) have been available on the channel. Founded five years ago, Efekto Notícias can be received via major Mexican cable providers such as Sky, Cablevisión and Totalplay reaching 226 cities in Mexico with a total audience of 40 million according to its own estimates.
The Latin American business portal americaeconomia.com is now including written content from DW. The Chile-based web platform is also successful in Peru, Mexico, Argentina and Venezuela.
Asia
DW's flagship channel, DW, is now being included as part of a new IPTV package from the Indian telecommunications giant, Reliance Jio Infocomm Ltd. The service, still in the preliminary phase, can be accessed via mobile devices. Reliance Jio is one of India's largest telecoms and also provides 4G services to its customers in New Dehli and Mumbai, a standard that is just  starting to emerge in India.
The only IPTV provider in Sri Lanka, PEO TV, now includes DW as a part of its service. The service is available for free to 90,000 subscribers.
DW's Indoneisan partner TVMU will now carry the DW shows In Good Shape and Global 3000 along with the Indonesian science program, Inovator.