Search Results for Tag: globalization
There is still time to be a part of Global Ideas
Our television series about globalization and sustainability – Global Ideas – wants your input! By taking part in the Global Ideas Quiz, you will have a chance to win a digital camera and take photos of climate protection projects that you think we should know about. Entries will only  taken until June 20 – so don't waste any more time!
Find out more about Global Ideas here.
Voting starts for 'Klick!'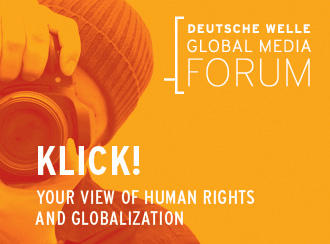 As part of thie year's Deutsche Welle Global Media Forum, DW has organized a photo competition in association with Amnesty International. Internet users and fans now have the opportunity to vote for their favorites and select the 30 finalists – which will be shown at the Global Media Forum in Bonn from June 20-22.
"Klick! – Your View of Human Rights and Globalization" was open to professional and hobby photographers from around the world.
Go to the Facebook page for the Global Media Forum to vote!


1
2