Search Results for Tag: interviews
Weaving individual stories to create a unique viewing experience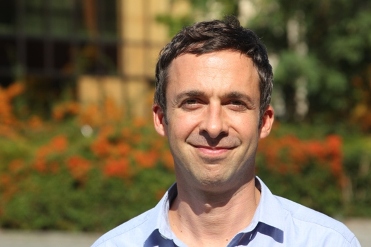 Guest commentary
Fabian von der Mark, Senior Producer for Life Links
In the multimedia age, good television programming will succeed by standing out from the content overload that is constantly bombarding audiences. People may expect something different from TV journalism than they did ten years ago but they still pay attention to stories that reach them personally with dynamism, insight and perspective.
There is no precise formula for creating original television, but good storytelling and a compelling protagonist are fundamental elements that will always connect with audiences. Everything starts with reporters in the field. For our new multimedia series, Life Links, we have put together a diverse team of young journalists and are sending them around the world to meet young people and listen to them talk about the issues that are holding them back.
We start with a core concept for each episode, but it comes down to the creativity and insight of our reporters to tie the essential elements together and find the story behind the story. The process is unscripted and nothing is guaranteed, but we are not looking for predictable answers. We are trying to share the stories of a generation with real people who tell it like it is, not like we think it should be.
If you look closely, you will see that the young people who share their stories with us may come from many different places – but they also have many things in common. We have interviewed North Korean defectors, Roma in Paris or Bolivian coca farmers and we work together as a team to take these individual stories and weave them together to create a single voice that speaks clearly about universal problems. The depth of experience and the international environment at DW makes it the perfect atmosphere to bring these stories to life.
As the series takes off we will explore how issues like identity, drug use and family problems affect individuals in different ways. Through telling these stories on television and by heavily incorporating online multimedia, we can create a global narrative and begin conversations with which young people everywhere can share their realities. The result are documentaries that stand out and speak out.
The obstacles every young person faces are as diverse as the dreams they are trying to realize. I believe the stories shared on Life Links will ultimately show us that sometimes what holds you back can also be what drives you forwards.
---