Search Results for Tag: Mediterranean Journalist Award
Shababtalk awards talented Iraqi youth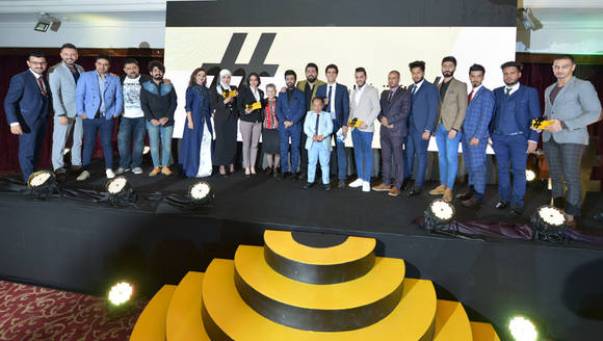 DW's talk show for Arab youth, Shababtalk, tackles important issues and gives young people a platform to speak out about cultural and social taboos. The show recently went a step further in Iraq with the Shababtalk Award, which put talented young Iraqis onstage to display their talents and ideas.
In October Shababtalk went on social media in Iraq with a call for short videos entries covering talents and projects. In late November five winners were announced and the prizes were given out by local celebrities in music, art, social engagement. Included was Melon City, a popular Iraqi satire show.
Shababtalk has made a big impact in locations across the Arab World. Since 2015, the show has been going on the road to get close to the audience and explore the issues that matter to them most. Shababtalk has also received numerous awards itself, most recently being awarded the Mediterranean Journalist Award.
Over 220 guests attended the awards ceremony in Baghdad, including local bloggers, activists and opinion makers. Local partners Alrasheed TV and Iraki Media Network broadcast the awards ceremony. The Shababtalk Award will be given out every year in a different Arab country.