Search Results for Tag: Shababtalk on the road
Shababtalk awards talented Iraqi youth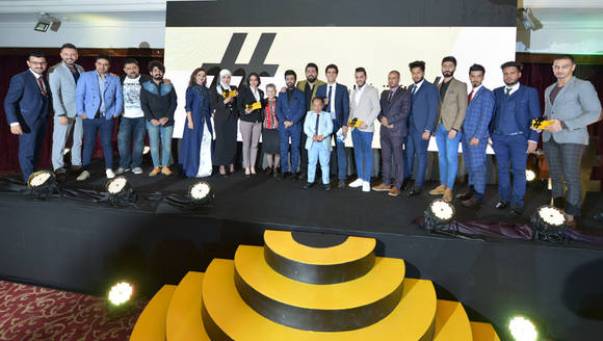 DW's talk show for Arab youth, Shababtalk, tackles important issues and gives young people a platform to speak out about cultural and social taboos. The show recently went a step further in Iraq with the Shababtalk Award, which put talented young Iraqis onstage to display their talents and ideas.
In October Shababtalk went on social media in Iraq with a call for short videos entries covering talents and projects. In late November five winners were announced and the prizes were given out by local celebrities in music, art, social engagement. Included was Melon City, a popular Iraqi satire show.
Shababtalk has made a big impact in locations across the Arab World. Since 2015, the show has been going on the road to get close to the audience and explore the issues that matter to them most. Shababtalk has also received numerous awards itself, most recently being awarded the Mediterranean Journalist Award.
Over 220 guests attended the awards ceremony in Baghdad, including local bloggers, activists and opinion makers. Local partners Alrasheed TV and Iraki Media Network broadcast the awards ceremony. The Shababtalk Award will be given out every year in a different Arab country.
Market roundup: November 2017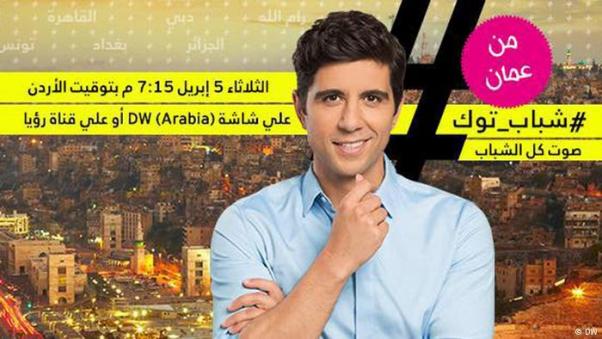 Africa 
Shababtalk, DW's talk show for Arab youth, was in Mauritania for a special co-production of Shababtalk on the road. The episode produced in cooperation with local broadcaster Sahel TV, focused on challenges being faced by young Mauritanians like joblessness, migration and political radicalization. Shababtalk on the road brings the discussion to the audience and gives a platform to young people across the Arab world to talk about issues affecting their lives.
DW has more partners in the Gambia after a successful fifth edition of the live debate format, The Migration Dilemma, in the capital Banjul. DW's expanded cooperation with its event partners, which include Gambia's only TV broadcaster, GRTS and the largest radio broadcaster Paradise FM. New DW partners in the Gambia include the country's most popular social media sites Eye Africa and Fatu Network.
Awards
DW's radio and podcast format, Living Planet, won an Association of International Broadcasting (AIB) award for the production "Road to renewables." The jury said the show was a "must-listen" radio provided "deep insights into the challenges presented by climate change and renewable energy. The prize was awarded in the category, Continuing News Coverage –  Audio.
At the 19th Eyes and Ears awards, the trailer campaign for the DW Breaking World News App took first prize for the "Best On-air programming campaign: News & Information."