Search Results for Tag: mobile Internet
Let's get high-quality information to low-tech devices in Africa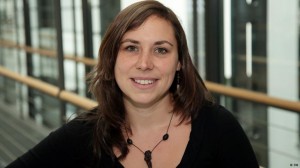 Guest commentary
Annelie Moreira Da Silva, DW Distribution Representative for Africa

Smartphones are fast becoming the standard tool for consuming news and information, but for many people in developing and emerging countries, this technology is still out of reach. It is estimated that out of the total 5 billion mobile users worldwide, only 1 billion are using smartphones. The remaining number represents a majority of people in emerging and developing countries who are using 2G or "feature phones" for mobile Internet access.
DW works hard to provide top-quality news and information to people in hard to reach places. In emerging markets such as in Africa, expensive Internet and mobile technology makes smartphones a luxury that few can afford. Most people try to use their feature phones to access valuable social networks and online news which usually demands a higher level of data processing than these devices can provide – but there are some solutions.
A innovative platform called biNu is providing a way for feature phones to efficiently navigate the web. And since June, DW has been cooperating with biNu to provide feature phone users in Africa with easy access to DW's high-quality online news content.
The biNu app provides high-end functionality by turning feature phones with a basic Internet connection into "virtual smartphones." It achieves this by using cloud networks to process and compress data from websites allowing the end result to be easily used via a feature phone. The result of using a cloud platform to streamline data is a service that is 10 times faster than a standard mobile browser while requiring 10 times less bandwidth. The displays are simplified and optimized for a feature phone and the most important elements of the website are passed on to the user.
The service already has more than 900,000 users in Africa, mostly located in fast-growing media markets like Nigeria, Kenya, South Africa and Ghana but also in countries like Zimbabwe and Ethiopia where, because of the difficult political climate, are harder for international media to access.
Even as infrastructure improves, the low cost of feature phones and continually expensive network and Internet access means that many people in these developing countries will continue to use their mobile phones as the primary device for going online. Providing them with easily accessible news, information and social networks is a hugely important task. Through cooperating with biNu, DW can overcome the disparity in international technological standards and provide information that people need on the device that they prefer.