Search Results for Tag: Multichoice
Market roundup: April 2017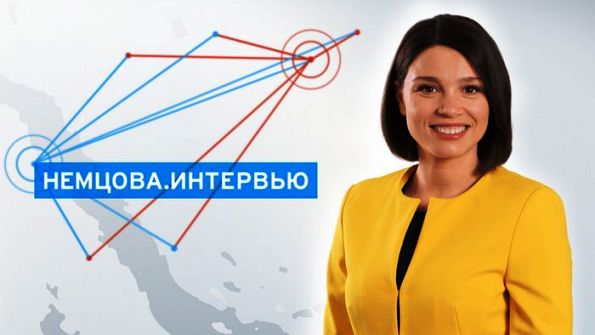 Asia
DW is providing a wider selection of Russian-language programming in parts of Russia, all of central Asia, the Caucuses, Turkey and the Middle East via broadcasting partner NEXT TV. The partner will rebroadcast DW's Russian news broadcast, DW Novosti, along with the political talk show Nemtsova.Interview and a subtitled version of the lifestyle program Euromaxx. DW's Russian-language programming provides the region with a valuable, independent perspective on important global news, something which is lacking in Russian media.
DW will be coproducing the science program Tomorrow Today in Vietnam in cooperation with local partner Vietnam Television (VTV). The show will be broadcast weekly in Vietnamese with DW branding and will be available across the country
A DW livestream is now available on mobile devices via Hong Kong-based partner CMC WiseMe in Malaysia, Singapore, Cambodia, Thailand, Indonesia, the Philippines, Vietnam and Taiwan.
The science program Inovator is being broadcast across Indonesia via ICTA-TV, which has a big place in the Indonesian TV market, reaching 2 million households.
Africa
DW's partnership with South African media conglomerate MultiChoice has taken on a wider scope. DW's German language channel DW (Deutsch) is now available via MultiChoice in 50 countries throughout the continent. MultiChoice operates the most important DTH platform in Sub-Saharan Africa and will contribute to DW (Deutsch) becoming the primary German-language television channel in Africa.
Latin America
DW has a new programming partner in Argentina. Santa Fe-based RTS is broadcasting the programs Enfoque Europa, Visión futuro and Cuadriga to an estimated 850,000 households.
Tags
CMC WiseMe
,
Cuadriga
,
DW (Deutsch)
,
DW Novosti
,
Enfoque Europa
,
euromaxx
,
ICTA-TV
,
Inovator
,
Multichoice
,
Nemtsova.Interview
,
NEXT TV
,
RTS
,
Tomorrow Today
,
Vietnam Television (VTV)
,
Vision Futuro
Market roundup: August 2016
Europe
DW's Focus on Europe is now being broadcast in Georgia in cooperation with local broadcasting partner Starvision. The European culture and political program will be broadcast weekly with a Georgian-language voiceover and the program design will be adapted for the Georgian market. Starvision reaches 700,000 viewers and is also available on a free app for iOS and Android. This partnership expands DW's presence in Georgia, where DW's Russian-language news program DW Nowosti is currently being broadcast by Georgia's national public broadcaster.
Latin America
WIPR, Puerto Rico's largest public broadcaster, has expanded cooperation with DW and will soon be broadcasting more DW programming. WIPR currently broadcasts Euromaxx and DW Noticias during prime time. The channel, which focuses on educational and cultural content, can be received by more than 1,6 million households in Puerto Rico and will significantly increase the reach of DW's Spanish-language programming.
Brazilian partner Claro will be providing DW's German-English language channel DW (Amerika) to all of the Olympic villages in Brazil during the 2016 summer games.
The Museum of Tomorrow in Rio de Janeiro will also be including reports from DW's Futurando! and Camarote.21 in its "Anthropozän" exhibit, which is visited over 100,000 times each month.
Guatemalan news website Siglo 21 has embedded DW content boxes in Spanish with articles and videos from Enlaces, Cultura 21, Global 3000 and En forma.
North America
Three Spanish-language programs from DW are being carried on Telecentro, a Hispanic-American broadcaster in Lancaster, Pennsylvania. Telecentro reaches 30,000 households.
Africa
DW (Deutsch) will now be available in 10 countries in southern Africa via pay-TV partner Multichoice. Countries included are South Africa, Namibia, Angola, Botswana, Lesotho, Malawi, Mozambique, Zambia, Swaziland und Zimbabwe. The channel will also be available to Multichoice hotel subscribers.
Angola's first private television broadcaster, TV Zimbo, is broadcasting Futurando!, Camarote.21 and Africa on the Move in Portuguese. TV Zimbo will also become a coproduction partner for Euromaxx. The partnership is a positive step into a broadcasting market that had previously been inaccessible due to political conditions.
Tags
Camarote.21
,
Claro
,
Cultura 21
,
DW (Amerika)
,
DW (Deutsch)
,
DW Noticias
,
DW Nowosti
,
En forma
,
Enlaces
,
euromaxx
,
Focus on Europe
,
Futurando
,
Georgia
,
GLOBAL 3000
,
GPB
,
Multichoice
,
Siglo 21
,
Starvision
,
TV Zimbo
,
WIPR