Search Results for Tag: Peter Limbourg
How traditional media is battling fake news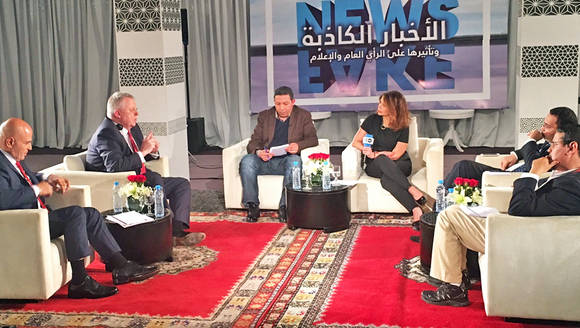 Mobile news content is where most readers turn to for their daily intake of information and entertainment. And the rapid-fire mobile news environment has created fertile ground for for fake news and poor-quality content. This is a hugely important topic for producers of digital news.
During a recent conference with media partners in the Moroccan capital Rabat, Peter Limbourg, DW's director general, joined representatives from Moroccan media and politics and underlined the importance of ensuring quality in digital media. Limbourg showed how the standards of  accuracy, verification and thorough reporting by "traditional" media can set an important example as traditional shifts to mobile. The talk also focused on how to distinguish fake news from bad journalism and how DW ensures a high standard of quality across all outlets.
DW's international focus means that working with partners around the world is essential to building a foundation for new ideas and cooperation.
Hespress is a Moroccan example of successful digital media that is produced independently with a high standard. Founded ten years ago, today it is the country's top news website and is one of the most-popular sites in the Maghreb. The success of the website is centered around its digital first strategy and understanding how digital media is becoming the primary source of news and information for audiences everywhere.
DW Akademie is also very active in the region in promoting quality digital media. DW's center for international media training is currently working with the ISIC, Morocco's renowned journalism training institute, on creating educational strategies for developing and organizing digital media.
Support from broadcasters like DW sets an international standard for media, which most importantly, is built on a tradition of credibility and professionalism that is true no matter what medium the audience uses.
Limbourg discusses 'Made for minds' and being the Mercedes of the news world at APOS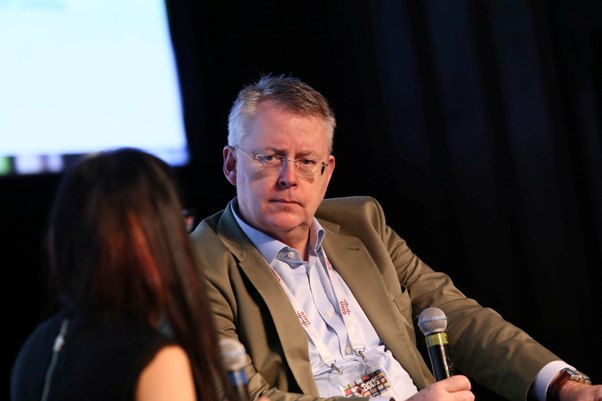 DW's Director General Peter Limbourg took the stage at the fifth annual Asia Pacific Video Operators Summit (APOS) last month in Bali to discuss DW's new slogan, the competition and goals for the future. He used the time to share his thoughts on how the next generation of journalism should evolve and outlined DW's vision for the future – with special emphasis on defining the global information agenda in the context of the upcoming launch of DW's global English-language news channel.
The APOS summit marked the first public appearance of DW's new slogan, "Made for minds", which Limbourg contextualized as being a "compliment" to DW's global audience, which remains in the focus of everything DW does. He added the slogan underscored the importance of the high-quality journalism that DW produces in a global media landscape beset by growing disinformation and propaganda.
At the center of Limbourg's conversation with Janine Stein, the Editor-in-Chief of Content Asia, were the challenges faced by linear news television and what this all means to DW with the launch of the global English-language television channel coming up on June 22.
Limbourg explained that although there was talk earlier at the summit referring to modern linear TV as being analogous to the antiquated fax machine, he would compare it more to a refrigerator – "it has always been there, it will always be there but it doesn't stop you from buying new digital equipment for your kitchen."  He reemphasized that while DW would remain focused on a strong linear TV brand, there would also be investment in programs aimed at younger audiences that would be compatible with social media and mobile devices.
Cooperation also plays a key role and Limbourg emphasized that DW's new English-language channel benefits from the robust relationships with local partners and the breadth of editorial languages at DW, all of which will contribute to the journalistic depth and quality of the flagship news programming. "We can be faster in getting these exclusive and interesting stories," he said.
When looking at the Asian market, DW's coproduction partnerships with Asian partners are beneficial for DW in getting more Asian content into the international channel but also provide opportunities for Asian content to travel globally, which has always been a major goal for Asian content producers. Partnerships like with Euromaxx in China represent a model of success for the future.
Limbourg said that the future of DW will be built on a strong global reputation of quality both in the production and origin  "I think Germany has proven it can deliver good products and it also means that we can deliver good information." To which Stein could only reply, "the Mercedes of the news world."
Other international media with a large Asian presence on the Asian market at the APOS summit included BBC Worldwide, Fox International Channels and RTL CBS. The summit is organized by Media Partners Asia (MPA).
DW elects new Director General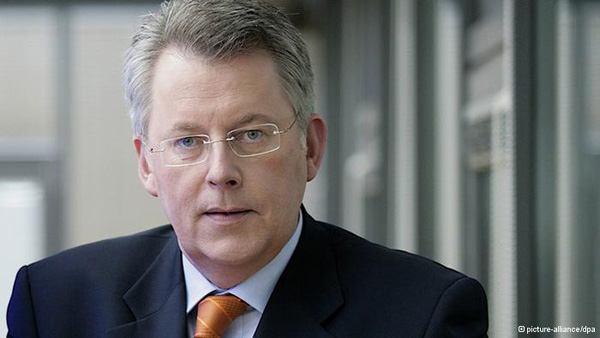 Peter Limbourg will be the new Director General of Deutsche Welle (DW). On March 15, the Broadcasting Board elected the current Senior Vice President of News and Political Information of ProSiebenSat.1 TV Germany as the successor to Erik Bettermann with a clear majority. Bettermann, whose term as DW's Director General will officially end on September 30, 2013, has been in charge of Germany's international broadcaster since 2001.
"Together with my colleagues, I hope to further enhance Deutsche Welle's journalistic standing and its multilingual and multimedia programming. Intensifying DW's cooperation with Germany's public service broadcasters ARD and ZDF is another goal I have set myself," said Limbourg.