Search Results for Tag: Tom Tykwer.
Premiere for 'Something Necessary'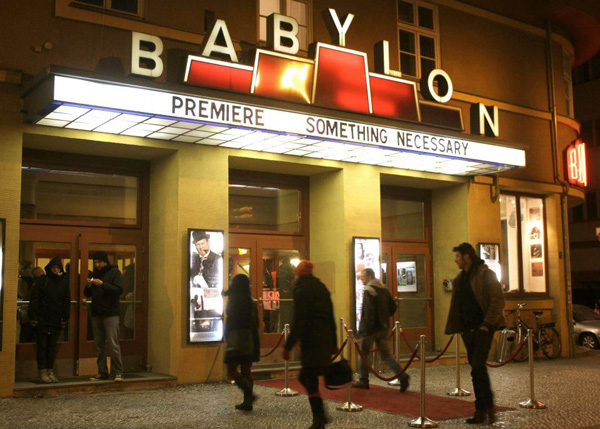 The German premiere of Something Necessary took place in Berlin last week – a film that was the result of one of DW Akademie's One Fine Day Film Workshop. Something Necessary shows an intimate moment in the life of Anne, a woman struggling to rebuild her life after the civil unrest that swept Kenya after the 2007 elections claiming the life of her husband, the health of her son and leaving her home on an isolated farm in the Kenyan countryside in ruins.
Following Nairobi Half Life, this was the second film resulted from the One Fine Day Film Workshop – a joint project by DW Akademie, One Fine Day Films and Ginger Ink. The project is supported by the German Federal Ministry for Economic Cooperation and Development, the Film und Medienstiftung NRW, the Goethe-Institut Kenya and ARRI Film & TV Services.
One Fine Day Films is an alternative film production company founded by Marie Steinmann and Tom Tykwer.
Applications being accepted for new workshop
The next workshop gets underway in Kenya this September. Starting now, African directors, camera operators, editors, scriptwriters, sound engineers and production designers can apply for this intense two-week workshop. Deadline for applications is May 1.