Search Results for Tag: Nairobi
DW adds a new dimension to cooperating with African media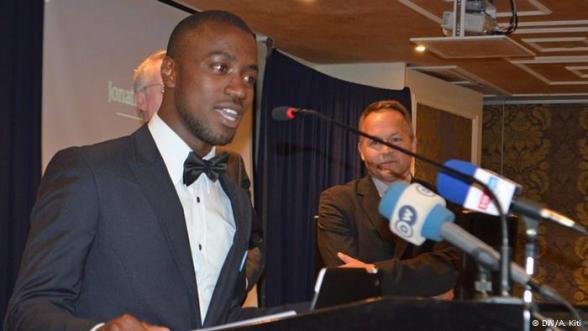 Across Africa from Kenya to Nigeria, a new media-savvy generation is emerging along with a new demand for opportunity, development and quality journalism. By reaching out to individuals, creating new partnerships and actively encouraging media development, DW has created a foundation for success in different African markets, while at the same time giving value back.
By adding value to partnerships and cooperating with local media in different regions, DW can help improve people's lives with information and help set examples of transparency, legitimacy and professionalism in media.
DW's international media development organization, DW Akademie, is very active in Africa and has been for over 50 years. DW Akademie's first international project was a radio training program in Rwanda. Their newest initiative is a recently-signed partnership with Aga Khan University Graduate School of Media and Communications (AKU-GSMC) in Nairobi, Kenya.
The university is focused on developing media professionals for the Kenyan media market. DW is there to help guide and educate them with world-class standards of journalistic practice. In return, DW will gain valuable insight into the nuances of the local media landscape. The six-year agreement centers on the development of professional education and training standards for communications experts in East Africa. Through exchanging experience, competences and ideas, both sides will benefit. DW gains visibilty in an important media market and the courses at AKU-GSMC can improve and develop with the expertise and experience provided by DW Akademie.
Kenya is one of the quickest growing media markets in Africa and there is a burgeoning interest in media education amongst young Kenyans.  The market is growing more competitive and innovative.
DW recently produced a journalism competition for young journalists in Kenya. They were asked to create a journalism project that profiled a local hero in their region. Local heroes are people who make a difference in their communities and help those around them. The competition was organized in cooperation with The Standard Group, which is the largest media company in Kenya. The competition showed how through cooperating with partners, DW can affect the lives of people in African target audiences while gaining valuable partners and a positive local image.
Nigeria is another important market for DW in Africa. DW has been expanding its presence in the region after adding two foreign correspondents last year in Lagos and recently signing a deal with Channels TV, the largest news broadcaster in Nigeria. The deal includes direct DW reports from the Frankfurt Stock Exchange produced exclusively for audiences in Nigeria. This example of coproducing and sharing technical capacity is a model for the future of how DW will provide international quality journalism to local audiences.
Programs like Focus on Africa and Crossroads Generation emphasize individuals who help to set examples and serve as role models. They provide examples that turn away from the image of the continent as only being beset by turmoil and focus on positive actions from a younger generation.
DW will succeed in African markets by working with partners, reaching people where they are, educating media professionals and promoting journalism education. These are all very positive steps with the consistent goal to improve the overall media landscape in African countries.
Tags
Africa on the Move
,
Aga Khan University
,
Channels TV
,
Crossroads Generation
,
DW-AKADEMIE
,
Kenya
,
local heroes
,
Nairobi
,
Nigeria
,
Rwanda
,
The Standard Group
Premiere for 'Something Necessary'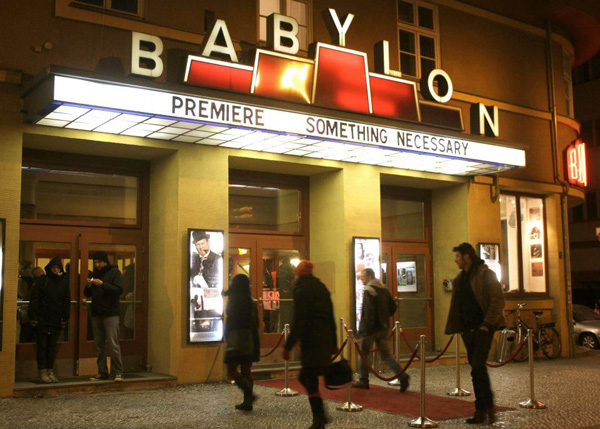 The German premiere of Something Necessary took place in Berlin last week – a film that was the result of one of DW Akademie's One Fine Day Film Workshop. Something Necessary shows an intimate moment in the life of Anne, a woman struggling to rebuild her life after the civil unrest that swept Kenya after the 2007 elections claiming the life of her husband, the health of her son and leaving her home on an isolated farm in the Kenyan countryside in ruins.
Following Nairobi Half Life, this was the second film resulted from the One Fine Day Film Workshop – a joint project by DW Akademie, One Fine Day Films and Ginger Ink. The project is supported by the German Federal Ministry for Economic Cooperation and Development, the Film und Medienstiftung NRW, the Goethe-Institut Kenya and ARRI Film & TV Services.
One Fine Day Films is an alternative film production company founded by Marie Steinmann and Tom Tykwer.
Applications being accepted for new workshop
The next workshop gets underway in Kenya this September. Starting now, African directors, camera operators, editors, scriptwriters, sound engineers and production designers can apply for this intense two-week workshop. Deadline for applications is May 1.
DW boosts airtime in Kenya
A new partnership with Standard Group Ltd. will make DW radio and television programming available to even more viewers and listeners in Kenya. The new agreement will make DW's Swahili radio programming available on Radio Maisha and English television programming on KTN. Radio Maisha has been rebroadcasting DW's Swahili programming since January 15, with one programming hour being aired five days a week from Monday to Friday. In addition, 10 minutes of news is being broadcast on Saturday and Sunday. In addition, DW's English television programming will also be broadcast on KTN – a privately run television station which broadcasts throughout Kenya in English. A promotional campaign will accompany the partnership featuring bill-boards, radio and newspaper ads to introduce DW programming to the Kenyan audience.