Search Results for Tag: Turkish
DW Akademie opens a new door in Istanbul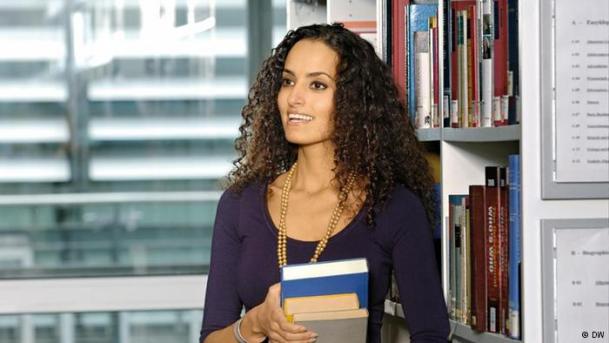 DW Akademie and Bonn-Rhein-Sieg University of Applied Sciences in cooperation with the University of Istanbul are now offering young German or Turkish media professionals the chance for a world-class education in Istanbul. The International Media Studies (IMS) Turkish-German Master's program was opened at the end of October during a DAAD conference in Istanbul. Creating the program took three years – from inspiration to accreditation.
Christian Gramsch, Director of DW Akademie, said the program aims to ensure that "independent and crucial journalism can fill its indispensible role in the development of our two countries."  The director also emphasized the important role of the program as a positive force in Turkish-German relations.  The four-semester program is aimed at students with at least one year of work experience in a media-related field.  The language of instruction is English.
Market roundup: October 2012
Europe
DW has created a platform for German-Turkish dialogue with Buluşma Noktası. The bilingual (German and Turkish) online specials will showcase how the two cultures are in constant exchange and dialogue. In the spotlight will be four culturally active individuals from Berlin and Istanbul – including the author and artist Werner Felten, journalist Sirin Manolya Sak, author Ahmet Tulgar and photographer Jochen Proehl. For six weeks, these individuals will be posting their views and opinions in a German and Turkish language blog.
Asia
DW has signed two new partners for Learning by Ear in Afghanistan. Radio Sabawoon and Radio Zindagi broadcast to the highly-populated and politically relevant provinces of Helmland and Herat. They join the existing partners Radio Ariana, Radio Nawa, the Afghan Independent Radio Association and Radio Amozgar as Learning by Ear partners.
DW gas been added to 15 new cable stations in Pakistan – including several in Islamabad, Lahore and Bahawalpur. The new cable stations reach a total of more than 270,000 households. There are now 262 cable partners that are including DW's English program in their television lineup.
DW has also added a new television partner in Indonesia with the recently launched DTH provider PentaVision. The new pay TV provider will offer more than 50 channels in English and Bahasa and provide programming to viewers throughout Indonesia via the IPSTAR satellite. PentaVision is looking to expand to include 450,000 subscribers in the next three years.
Global
Deutsche Welle has signed an agreement with the United Nations expanding the partnership that was established five years ago. The agreement enables DW to supplement its television programming with materials from UN-produced documentaries. DW welcomes this as a way of enriching its internationally-focused television series like World Stories and Global 3000 with new perspectives and high-quality reporting from around the world.
Tags
Afghanistan
,
culture
,
German
,
Indonesia
,
Learning by Ear
,
online
,
Pakistan
,
radio
,
television
,
Turkish
,
UN
,
United Nations