Search Results for Tag: English
DW Akademie opens a new door in Istanbul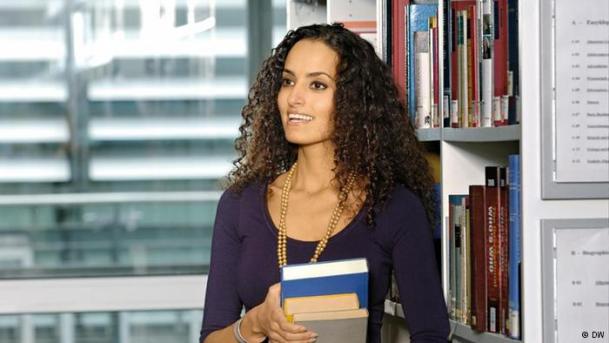 DW Akademie and Bonn-Rhein-Sieg University of Applied Sciences in cooperation with the University of Istanbul are now offering young German or Turkish media professionals the chance for a world-class education in Istanbul. The International Media Studies (IMS) Turkish-German Master's program was opened at the end of October during a DAAD conference in Istanbul. Creating the program took three years – from inspiration to accreditation.
Christian Gramsch, Director of DW Akademie, said the program aims to ensure that "independent and crucial journalism can fill its indispensible role in the development of our two countries."  The director also emphasized the important role of the program as a positive force in Turkish-German relations.  The four-semester program is aimed at students with at least one year of work experience in a media-related field.  The language of instruction is English.
Opportunity is waiting at DW Akademie
If you are pursuing a career in international media and are aspiring to reach the next level, DW can help you increase your potential.  The International Media Studies Master's program (IMS) from DW Akademie offers you the chance to combine cutting-edge interdisciplinary academic programs in modern media and journalism with practical experience at a world-class international broadcaster. The program is aimed at young people from developing and emerging countries with a year of professional experience and a bachelor's degree in a media related field. The program is in German and English. With IMS you will be working with colleagues from all over the world while learning the skills to succeed in international media.
You can find exactly what your application requires here. After you have gathered all of the materials and put together a well-written letter of motivation you can submit your application online. Take advantage of this excellent opportunity and send your application to DW Akademie by April 30.
DW's Urdu news a 'first' in Pakistan
Pakistan's largest private radio network, Radio FM 100, is now integrating news from Deutsche Welle into its line-up. News from DW's Urdu service will be broadcast eight times daily, as well as including several magazines and English-language programming.
Nadeem Siddiqui, DW's sales representative in Pakistan, is convinced this partnership will lead to success. "This step wil definitelyl increase DW's brand recognition. DW is the first international broadcaster to sign such a major cooperation agreement for news in Pakistan. That puts us a step ahead of the competition."
FM 100 has quickly become one of the largest radio networks in Pakistan, with coverage in major cities like Islamabad, Karachi, Lahore and Hyderabad. The station is also looking to expand into Multan, Gujrat, Jhelum, Abbottabad and Rahim Yar.