It's Oscar time!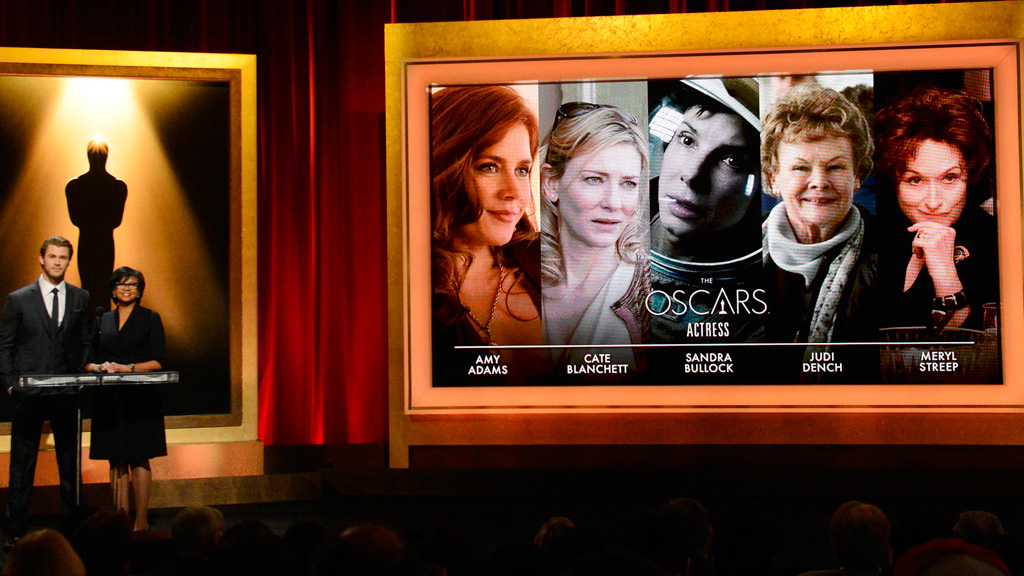 The Oscars are round the corner and everybody's eager to know whether their favourite film is going to win the coveted golden statue.  Take a look at who's been nominated for the Oscar for the Best Actress this year.
Amy Adams
Amy Adams is 39 years old and was born in Italy in 1974 to American parents. She was raised in the Mormon faith. She made her feature film debut in 1999 in Drop Dead Gorgeous. Her notable roles include Junebug, Enchanted, Charlie Wilson's War, Doubt, Night at the Museum 2, Julie & Julia, The Fighter, Man of Steel and The Master. Her Oscar nomination is for her role as a sexy con artist in American Hustle, for which she won a Golden Globe in January.
Cate Blanchett
Australian Cate Blanchett has previously won three Golden Globe awards and a supporting actress Oscar for her role as Katherine Hepburn in the 2004 film The Aviator. Her other major pictures include Elizabeth, The Lord of the Rings trilogy, Babel, Notes on a Scandal, Indiana Jones and the Kingdom of the Crystal Skull, and The Curious Case of Benjamin Button.
Sandra Bullock
Sandra Bullock, 49, won an Oscar in 2010 for her role in The Blind Side. Her first big hit was the 1994 thriller Speed, which she followed a year later with the romantic comedy While You Were Sleeping. Other hits include Speed 2, Hope Floats, Practical Magic, two Miss Congeniality films, Divine Secrets of the Ya-Ya Sisterhood and The Proposal. Altogether, her films have grossed more than 3 billion dollars worldwide. Her current Oscar nomination is for her role as a stranded astronaut in the space thriller Gravity.
Judi Dench
Dame Judi Dench, 79, is a veteran English actress whose career centered on the stage until her casting as M in the James Bond film GoldenEye in 1992. She won an Oscar for best  supporting actress for her role in Shakespeare in Love in 1998. Her other notable films include Chocolat, Iris, Notes on a Scandal, and The Best Exotic Marigold Hotel. Her Oscar nomination is for her role as an Irish woman who after 50 years tries to track down the boy who was forcibly taken from her.
Meryl Streep
Widely admired as the best US actress of her generation, Streep, 64, already has two best actress Oscars for Sophie's Choice and The Iron Lady as well as a supporting actress Oscar for Kramer vs Kramer. She holds a record 18 nominations for the Academy Awards. The Deer Hunter in 1978 was her first critical and commercial film success. Among her acclaimed films are The French Lieutenant's Woman, Out of Africa, The Bridges of Madison County, Adaptation, and The Manchurian Candidate. Her current nomination is for her role in the family drama August: Osage County as a mean-spirited woman afflicted with cancer.
dpa