Search Results for Tag: Hamburg
German teen tackles racial stereotypes on YouTube
High school student Sidney Frenz's mother was German while his father came from Ghana. Tired of being asked about his dark skin color, he's made a clever YouTube video aimed at promoting tolerance.
Watch the video from DW's Germany Today.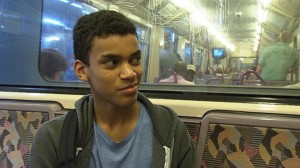 Date
Friday 05.07.2013 | 08:50
Youth Hamburg culture guide, proponent of volunteering
For some people, access to cultural events is made difficult, or even impossible by financial constraints or physical difficulties. In Hamburg, however, 20-year-old Lukas Johannsen is helping change all that.
The Kulturschlüssel website is in German only.
Date
Monday 08.08.2011 | 14:59