Search Results for Tag: tourism
Eco-tourism in China
Xiao Zuo, outdoor adventurer and entrepreneur, represents a growing number of young Chinese interested in exploring their country's wild places.
Since founding the 54 Traveler tourism company with her husband, she's organized countless outdoor trips, always emphasizing responsible travel guidelines, like packing out trash and respect for local communities.
Xiao Zuo says she hopes the people who join her excursions will become invested in protecting China's environment. China's government has vowed to address environmental concerns after taking a growth-at-all-costs approach during the country's economic opening.
Listen to the report by Ruth Morris in Hangzhou, China:
Date
Tuesday 08.10.2013 | 13:48
Srebrenican youth tries to save her town
Milena Nikolic was born in the Bosnian town of Srebrenica, a place once known for its mineral springs and silver mines. Today the place is notorious as the scene of a massacre of 8,000 Bosnian Muslims by Serbian paramilitaries.
After leaving school, Milena became a social worker. Today she runs a youth club in her home town and tries to persuade young people not to leave. She believes the economic independence of Srebrenica can best be achieved through green tourism and organic farming. She also wants to revive the old mineral springs, but she faces resistance from the political elite.
Watch this DW video to find out more about how this young woman is trying to bring back life to a change in a town ruined by violence.
Date
Wednesday 06.06.2012 | 15:01
Ivan in Mozambique preserves his town's cultural heritage
Ivan comes from a poor city in Mozambique, but one that is rich in cultural history. He founded a tour organization that takes tourists off the beaten path and helps preserve the hidden cultural treasures in his home.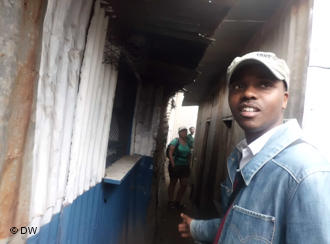 Date
Wednesday 10.08.2011 | 15:14