Search Results for Tag: Al Rasheed TV
Shababtalk engages Iraqi youth in Mosul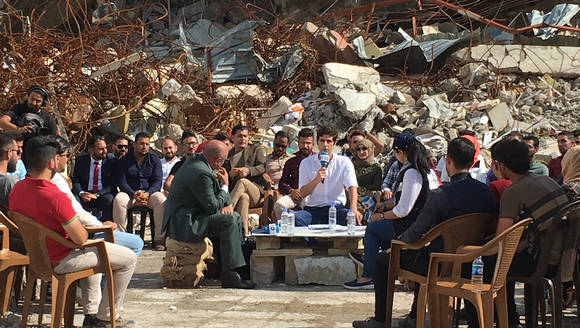 DW's talk show for Arab youth, Shababtalk, recently produced a segment in the Iraqi city of Mosul together with local leaders, NGOs and 250 Iraqi students. Mosul was liberated from the so-called Islamic State (IS) in June 2017, and a lot of the city is still in ruins.
The host of Shababtalk, Jaafar Abdul Karim, said that the scene in Mosul's destroyed old town was very shocking – even after his extensive experience in different crisis regions. The discussion centered on the challenges of rebuilding the city, dealing with the influx of refugees and the rights of minority people in the region. DW worked with local Iraqi production partner Alrasheed TV on the special episode.
Even during the conflict, DW provided a sense of connection to the outside world. One participant in the discussion said that Shababtalk was his "window to the world" during the IS occupation of the city.
The series has made an impact in recent years with young audiences from around the Arab world. The visit to a city like Mosul so directly affected by conflict is a big step for Shababtalk and is an indicator of how important free media and international broadcasting is to regions trying to develop positively for the future.
Market roundup: May 2017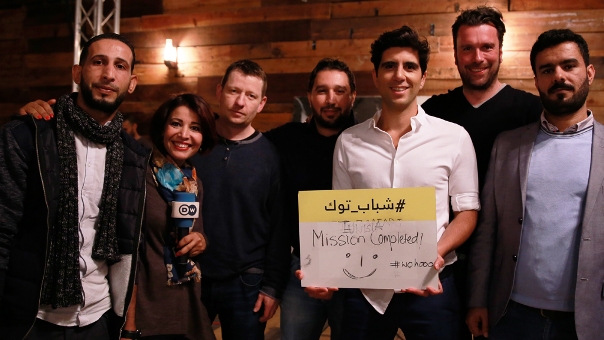 Middle East
DW's talk show for youth in the Arab world, Shababtalk, has been honored as the best Arabic talk show by the Arab States Broadcasting Union (ASBU). It is the third year in a row that Shababtalk has earned this distinction. The ASBU decision was especially motivated by a Shababtalk edition that focused on the role of Arab youth six years after the Arab Spring.
A report produced by DW in Baghdad with the support of Iraqi partner Al Rasheed TV also won a gold award from the ASBU. The emotional report was produced as part of Shababtalk's tour of the Arab world last year and profiled a developmentally disabled Iraqi girl . Shababtalk is expected to go on tour to six locations in the Arab world in 2017.
Europe
Leading Lithuanian broadcaster INIT TV is providing 500,000 households around the country with the popular DW shows Focus on Europe and Europe in Concert. Focus in Europe will be broadcast with a Lithuanian voice over and Europe in Concert is also being shown on INIT's music channel, PLAY TV.
North America
The 2017 DW Freedom of Speech award will be given to the White House Correspondents' Association (WHCA). The DW Freedom of Speech Award honors a person or initiative that provides an outstanding example for freedom of expression and human rights. DW said the WHCA had established a new benchmark in holding US leadership accountable.
With the award DW recognizes the important work of ensuring clarity and transparency from an increasingly uncooperative US presidential administration and amid accusations of "fake news" and attacks on journalistic integrity. WHCA President Jeff Mason will receive the award at the Global Media Forum on June 19.