Search Results for Tag: Europe in Concert
Market roundup: May 2017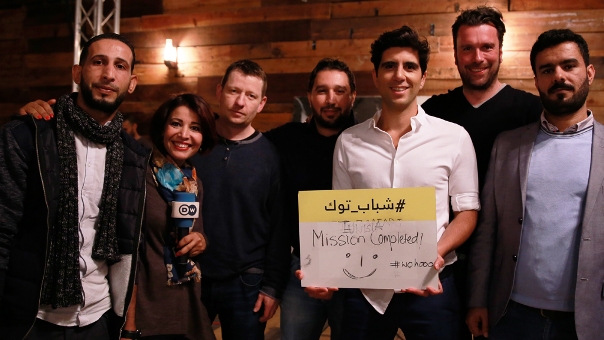 Middle East
DW's talk show for youth in the Arab world, Shababtalk, has been honored as the best Arabic talk show by the Arab States Broadcasting Union (ASBU). It is the third year in a row that Shababtalk has earned this distinction. The ASBU decision was especially motivated by a Shababtalk edition that focused on the role of Arab youth six years after the Arab Spring.
A report produced by DW in Baghdad with the support of Iraqi partner Al Rasheed TV also won a gold award from the ASBU. The emotional report was produced as part of Shababtalk's tour of the Arab world last year and profiled a developmentally disabled Iraqi girl . Shababtalk is expected to go on tour to six locations in the Arab world in 2017.
Europe
Leading Lithuanian broadcaster INIT TV is providing 500,000 households around the country with the popular DW shows Focus on Europe and Europe in Concert. Focus in Europe will be broadcast with a Lithuanian voice over and Europe in Concert is also being shown on INIT's music channel, PLAY TV.
North America
The 2017 DW Freedom of Speech award will be given to the White House Correspondents' Association (WHCA). The DW Freedom of Speech Award honors a person or initiative that provides an outstanding example for freedom of expression and human rights. DW said the WHCA had established a new benchmark in holding US leadership accountable.
With the award DW recognizes the important work of ensuring clarity and transparency from an increasingly uncooperative US presidential administration and amid accusations of "fake news" and attacks on journalistic integrity. WHCA President Jeff Mason will receive the award at the Global Media Forum on June 19.
Market roundup: December 2016

Latin America
DW has two new online partners in Venezuela.  Prodavinci.com, one of the top-three news and information websites in the country, is now including full articles from DW in Spanish. ElEstimulo.com, another very popular Argentinean news site, has embedded a DW content box on its news page.
Also in Argentina, Canal 4 San Juan is now a part-time DW programming partner. Included are Spanish-language news broadcasts and the programs Economía, Todo gol, Escápate und Primer plano.
Africa
DW has added 20 TV partners for the environmental program Eco@Africa at the DISCOP trade fair in Johannesburg. The program is produced in cooperation of Channels TV in Nigeria and KTN in Kenya and is valued in African markets for its outstanding and insightful reporting.
News content from DW is being integrated into Mail & Guardian Online, a news website in South Africa. Included are full-text articles and video feeds from Africa on the Move.
Europe
Journalists with DW's Europe desk used new live streaming technology to shoot a live broadcast in cooperation with the Serbian public broadcaster RTS. Using DMNG safe stream app on a mobile device, a Serbian anchor from DW was broadcast live in Belgrade on the morning talk show, "Tako stoje stvari" (That's it).
The Finnish telecom provider OYI is carrying DW (Deutsch) in its cable and IPTV package. OYI has an estimated 500,000 subscribers.
Get AS cable network is new broadcasting partner for DW's English-language channel in Norway, with around 500,000 subscribers.
Oceania
Channel 44 in Adelaide, Australia is now regularly broadcasting PopXport, Arts 21, Europe in Concert and Kick Off! to a potential audience of 1.25 million viewers.
Asia
Wah Cable Network and Seven Star Digital in Wah and Karachi, Pakistan are carrying DW's English-language channel and together reach 30,000 subscribers.
Tags
Africa on the Move
,
Arts.21
,
Channel 44
,
Channels TV
,
Eco@Africa
,
Economía
,
Escápate
,
Europe in Concert
,
Kick Off!
,
KTN
,
Mail & Guardian Online
,
popxport
,
Primer plano
,
RTS Serbia
,
Seven Star Digital
,
Tako stoje stvari
,
Todo gol
,
Wah cable network
Market roundup: December 2013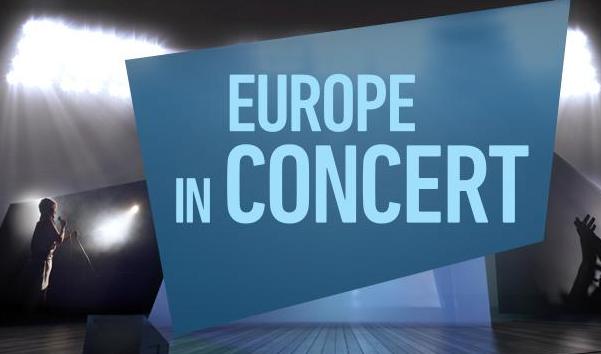 Asia
The Sydney-based culture channel Ovation is now a DW partner in Australia.  The 15-year-old television channel is carried by all major providers and has a large fan base with programs that feature art, film, opera, history, culture and drama. Ovation will be adding Euromaxx, Arts 21, Europe in Concert, Discover Germany and Treasures of the World.
DW is also being broadcast now on the business and finance news channel, Business Plus, in Pakistan. It is the only channel of its kind in the country with a focus on business and economic issues. Euromaxx, DW's lifestyle magazine will be aired daily during the evening program as an addition to the lifestyle segment. There are plans for more cooperation with DW in the future. The channel is broadcast nationwide via the Paksat-1 satellite and is carried by all major cable providers allowing for a potential audience of 12 million households in Pakistan. Outside of Pakistan, the channel is available in 52 countries. Business Plus belongs to the MTL media group.
The Vietnamese news channel VNews will be providing a monthly contribution to DW's World Stories starting in January 2014. VNews is the television broadcaster of the Vietnam News Agency.
Europe
DW has added a new online partner in Greece. Since the beginning of October, DW has been providing full reports on Greek political and business news that are being featured on the popular business website capital.gr. The website covers finance, business and investment news while providing political analysis and background information. Capital.gr attracts a young audience with an average age of 35 who also have a high level of education and interest in socio-economic issues. The site is visited by around 1,250,000 users in Greece each month.
Tags
Australia
,
euromaxx
,
Europe in Concert
,
financial news
,
Greece
,
Market roundup
,
News
,
online
,
Pakistan
,
television
,
Vietnam
,
World Stories