Search Results for Tag: Croatia
Market roundup: January 2013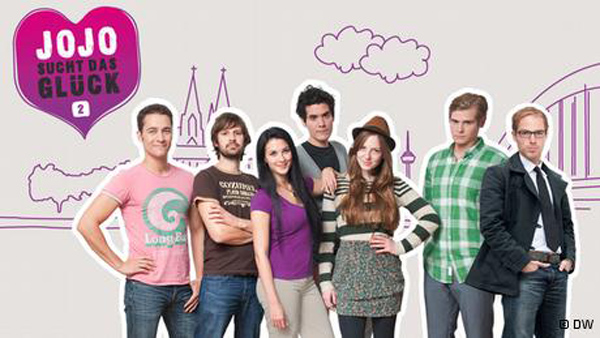 Asia
DW has added to its range of mobile content in China by making "Jojo sucht das Glück" available on the Tudou Video app. The app provides smartphone users in China with video content and has been one of the most popular since its introduction to the Chinese market in 2010. "Jojo" is DW's award-winning soap opera for those looking to learn German.
America
With Congeco, DW has added a new television partner in Ontario, Canada. The cable provider has included the German-language television channel in its line-up and offering it as part of a German package for viewers throughout Ontario and Quebec. DW (Amerika) was also added by six networks that are part of the Canadian Cable Systems Alliance (CCSA) – making it even more readily available to viewers in Ontario.
Europe
DW has expanded its cooperation with HRT. Croatian's national TV station is integrating several new programs from DW into its lineup, including Global 3000, Tomorrow Today and Europe in Concert. In addition, HRT will start contributing to the DW series World Stories.
Online
DW has been lined up with other international broadcasters like BBC and Al Jazeera on Soundcloud's World News section. DW has seen a lot of success over the past year on Soundcloud, which some have dubbed "YouTube for audio". With the new categorization, DW's English audio content will be even easier to find and listen to.
The DW Media Center has been expanded to offer programming in additional three languages: Bosnian, Serbian and Croatian.
New coproduction for Central Europe
Deutsche Welle has expanded its television services in Central Europe by making a magazine covering European issues available to partners. Individual features will be taken from Deutsche Welle's magazine "Europa Aktuell" and additional shows on DW-TV and adapted into the regional language. Regional-specific content – like press reviews and interviews – is produced especially for inclusion in the weekly broadcast.
In Kosovo, "Europe Today" will be broadcast by the leading public broadcaster RTK starting November 24. On December 7, the Croatian version will go on-air with Kanal Z1 and be broadcast every Wednesday. TVR Info in Bucharest started broadcasting the 26-minute show on October 1. "Euro Box" is shown there nationwide on Saturdays. The hosts for the new shows include Lindita Arapi (Albanian), Srecko Matic (Croatian) and Lavinia Pitu (Romanian).