Search Results for Tag: Die Zeit
Journalisitc expertise has helped define the Global Media Forum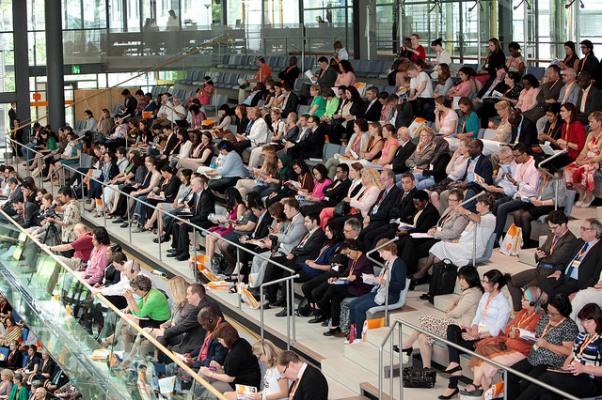 An important part of DW's mission is sharing its 60 years of journalistic and media experience with the world. DW has organized a number of events at the 2014 Global Media Forum in cooperation with organizations and partners which represent the high level of expertise at Germany's international broadcaster.
Complementing the focus of this year's conference is a panel organized by the DW Akademie that explores the state of participatory and community-based media in developing countries. The session titled, The power of the neighborhood: How local media organize participation and how DW Akademie supports this, showcases three projects that foster grassroots journalism from partner organizations that span the globe – Welad Elbalad Media Services from Egypt, Open Development Cambodia and Plataforma de Periodismo from Colombia.
With a focus on the watchdog role of journalism is a session titled Whistleblowers, activists, journalists: Is advocacy journalism the journalism of the digital age? The panel includes an editor from Zeit Online and a professor of entrepreneurship and media literacy from the Walter Cronkite School of Journalism and Mass Communication at Arizona State University. The emphasis is on how digital media allows journalists to shed their neutrality and take an active stance on social issues.
Those interested in the EU and public participation should look at a session titled, Turning disinterest into engagement through innovative media formats.  Hosted by DW in cooperation with the Institute for Foreign Cultural Relations (ifa), the discussion explores innovations in social media and journalism that are combining to increase citizen engagement in social issues, particularly with the context of EU policy and elections.
At the intersection of social media and human rights is a talk hosted by DW titled, Revolution postponed. The Arab Spring and Africa The discussion brings together African social media experts and journalists to analyze the state of social movements all over Africa, whether it is the Arab Spring in the north to political protests everywhere from Angola to Zimbabwe. The panel will explore if the movements have lost momentum and what the future may look like.
Tags
Africa
,
Arab Spring
,
Die Zeit
,
DW-AKADEMIE
,
Egypt
,
Germany
,
innovative journalism
,
Institute for Foreign Cultural Relations
,
Latin America
,
media training
,
Open Development Cambodia
,
Welad Elbalad
,
whistleblowers
The beginning of an affair
Guest commentary
Laila Harrak, Television Host at DW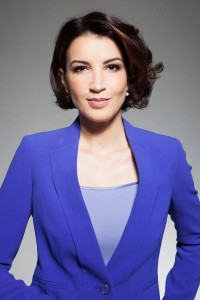 Love is tricky business.
Remember the sensational headlines about a NASA astronaut blasting off on an epic 1,400 km cross-country road trip to kidnap a romantic rival? Her meltdown made for a compelling story and an endless stream of tabloid puns. If love can do that to a person subjected to more psychological screening tests than anyone in the world, what does that mean for the rest of us? She isn't the only lover-turned-stalker that captured the imagination of the world. Rock band the Police had a massive hit with "Every Breath You Take," aka the perfect stalker song, which makes surveillance, lurking in the shadows to watch a love interest sound deceptively romantic, instead of plain creepy.
Ah, the stuff of romance…
This isn't an exploration of the highs and lows of matters of the heart.  What got me thinking about love and loss, friendship and – that other sentiment that is as old as time – betrayal – was the cover of a weekly German newspaper. "Goodbye, Freunde!" read the headline on the front page of Die Zeit emblazoned with a broken heart as metaphor for a ruptured relationship between Germany and the U.S. – or at least that's the paper's take on recent leaks of American spying operations on its allies.
As I write this, Germany is still reeling from details disclosed by Edward Snowden about the National Security Agency's worldwide surveillance programs that allegedly gather phone records and track Internet activity. When German newsmagazine Der Spiegel broke the story that Chancellor Angela Merkel's personal cellphone had been allegedly tapped, its scoop revealed that as far as the NSA is concerned – nobody is above suspicion.
From the start German media covered the agency's controversial wiretapping practices relentlessly and information revealed by the NSA whistleblower continue to dominate the news cycle. Gripped by controversy over who knew what, when and where, fierce debates have erupted and most reflect the sensibilities of a country and a public fiercely protective of privacy rights. A recent poll conducted by public broadcaster ARD revealed the German public is not feelin' the love and trust in the U.S. is at a record low.
The NSA spying scandal was the story of the month and is shaping to become the story of the year, if not the decade. And although reports rife with accusations about scheming and counter-scheming, beyond the pale practices and dueling visions of the world – this story transcends countries, governments and boundaries and the outcome affects everybody.
Whether you live in Bombay, Berlin or Bogota, this story taps into the implications of connectivity and the privacy we have all lost in a digital era where our devices are now our stalkers. And just as the story continues to unspool with each revelation, DW as an international broadcaster with a unique perspective recognizes this is a defining story of our time. Not only does it capture our zeitgeist and some of the biggest challenges facing us all when it comes to privacy sharing information online, but also how government deals with data.
The good news is that DW's focus is to inform an international audience providing sober and detailed analysis. We ask probing questions and delve into issues that have far-reaching social and ethical ramifications. So no matter where you are, we've got this story covered.
You can catch Laila on Business Brief and World Stories.