Search Results for Tag: digital media
How to create democracy and promote development with digital media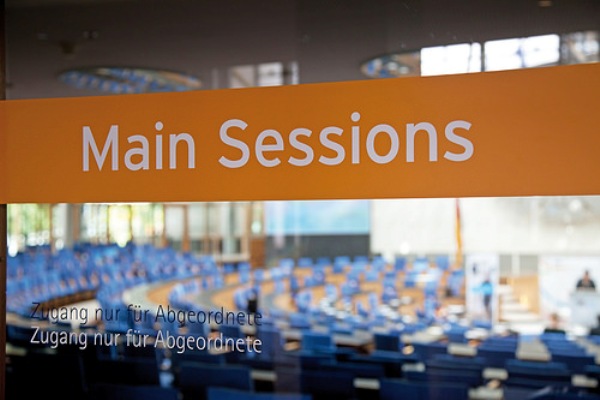 Digital media is changing the world and giving more people everywhere the chance to have their voices heard and participate in social processes. This year's Global Media Forum will explore the complex diversity of these issues along with experts, policy makers and interested guests from all over the world. With so much to choose from, we wanted to highlight some events and partners that you should look for at this year's conference.
A session hosted by the German Development Institute titled, Transcultural understandings of legitimacy: A pre-condition for global governance?, will explore the effectiveness of international institutions in achieving legitimacy on the ground in the different countries and cultures where they operate. The focus will be on increasing trans-cultural dialogue in order to create common values and common solutions.
The Friedrich Naumann Foundation for Freedom is hosting a panel discussion that will explore how social media is helping foster democracy around the world. The session titled, The role of (social) media in promoting and sustaining democratic governance, features guest experts from Lebanon, Egypt, India and Myanmar who will discuss how social media initiates and even stabilizes processes of social change.
A plenary discussion hosted by ASHOKA titled, Room for all? How social entrepreneurs in media are forging a new infrastructure for participation,  explores the changing structure of global media. The discussion focuses on the role of the media and audience in light of digital media and where the traditional information power structure is changing to allow for the creation of a new public sphere. Challenges will be introduced like finding new audiences and financing, how to bring in new participants and ways to create new "information communities."
A talk hosted by Voices of Africa Media Foundation will feature a case study from Nairobi, Kenya that provided young people living in the cities slums the chance to become reporters. The talk titled, A case study in enabling residents from informal settlements to participate in decision-making, will showcase some results from the project which provides an example from Africa for how disadvantaged people can make their voices heard.
A workshop hosted by Wartburg College titled, A blueprint for building communities: Applying community-building practices to a news media company," will explore how the traditional business a model has changed for big news organizations and how they can adopt practices from social media to increase their relevance and attract new audiences.
And that is not all! There is much more to see and learn at the 2014 Global Media Forum. The conference starts Monday June 30 and you can follow the events with live updates on Twitter and Facebook or on the press website.
Tags
2014 Global Media Forum
,
ASHOKA
,
bonn
,
Deutsche Welle
,
digital media
,
DW
,
Friedrich Neumann Foundation
,
German Development Institute
,
Germany
,
Media Event
,
Participation and Governance
,
Voices of Africa Media Foundation
,
Wartburg College
Using digital media to ignite and organize public protest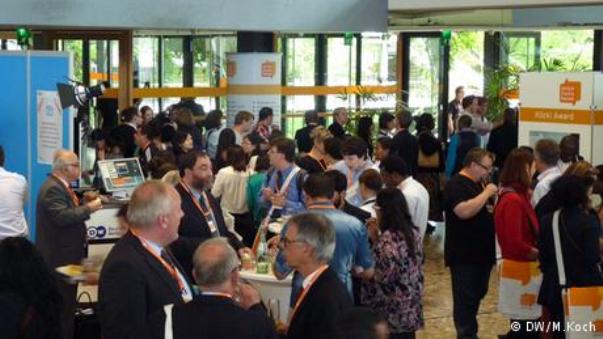 The power of modern communication is being felt around the world, particularly in the form of organizing public protest. What is the role of the media?  Both traditional and new media affect the dynamics of how protest movements are formed and publicized.
At this year's Global Media forum, a panel discussion organized by the international news agency Pressenza titled Big media vs. social media in the global, nonviolent and humanist revolution, will focus on how protests are organized from the ground up by using social media. The talk will emphasize how social media fosters effective forms of non-violent protest. Speakers include a member of the Occupy Wall Street movement and Pressenza bureau chiefs.
Covering another angle, the global activism network, Avaaz, will be sharing some of their secrets and networking strategies in a panel discussion: The secret of mobilizing 34 million people.  Avaaz helps local issues gain global recognition by using the power of community-powered politics. The discussion will shed light on where Avaaz wants to go in the future and on best practices in creating positive change through community activism.
The international campaigning and advocacy agency One, will be also host a discussion: How digital activism can help achieve real change. The talk will feature insight on how digital petitions can translate into tangible action and how online activism combined with traditional campaigns can be particularly effective.
The 2014 DW Global Media Forum is starting soon and there will be a rich variety of experts and thinkers gathering in Bonn who represent organizations from all over the world. In the weeks leading up to the Global Media Forum, we'll give you a sneak preview of the partners, issues and hidden gems you can look for at this year's conference. There is an intriguing variety of issues that will be discussed.
Next week we will be previewing three further Global Media Forum events on cyber security and data protection in the oft-perilous digital world.
You can find all information on the Global Media Forum here.
DW brings you in-depth Internet coverage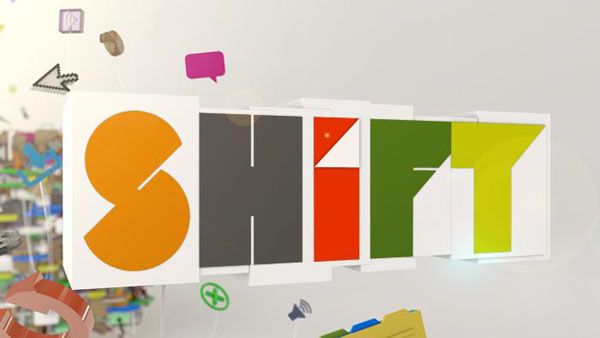 Have you tuned in to Shift yet? DW's show covering the digital world is quickly becoming a hit. It's a weekly TV magazine showcasing the latest Internet news – examing  issues and their impact on political and business life, and society in general, while illustrating the creative spirit forging the digital world.
You can also use the DW Media Center to catch up on past episodes or go to the Facebook fan page for direct contact to the show's producers.
Tags
digital lifestyle
,
digital media
,
digital society
,
DW
,
Facebook
,
Internet
,
magazine
,
media center
,
online
,
Shift
,
TV