Search Results for Tag: IntiNetwork
Market roundup: October 2016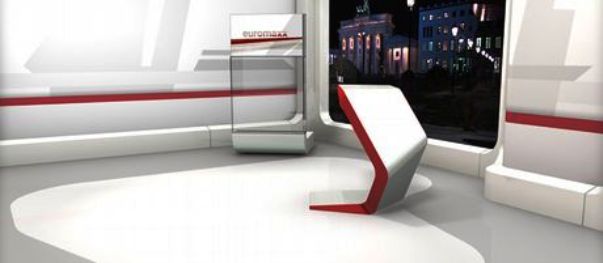 Asia
DW's popular lifestyle magazine Euromaxx will soon be adapted for Malaysian audiences after a coproduction agreement between DW and Malaysia's largest media group, TM Net. In 2016 and 2017, 52 regionally adapted episodes of Euromaxx will be broadcast across Malaysia on Hypp Sensasi, a network operated by TM Net.
In Pakistan, DW television and radio content is now being carried on two newly aquired partners. Three Star Cable is broadcasting DW's English-language channel to more than 60,000 subscribers. Radio partner Highway FM is broadcasting DW news bulletins in Urdu at 6:30 a.m. and 1:00 p.m. local time.
DW and DW (Deutsch) are now available via Optus B D2 satellite on Puma TV, an international TV channel broadcasting in Oceania.
Latin America
DW is increasing its reach in Latin America with a new broadcasting partnership. New DW partner IntiNetwork broadcasts health, lifestyle and cultural programming to 12 Latin American countries and is received by around 6.1 million households. The Spanish-language DW programs En Forma, ¡Aquí Estoy!, Visión Futuro and Escápate, will make a valuable contribution to increasing the diversity of IntiNetwork's programming.
Africa
Radio Kledu in Mali is including DW articles in French with daily posts on its app and Facebook site. And the online news site Cameroun24 now features a content box and a live stream of DW's English-language channel. The site reaches an estimated 400,000 visitors every month.
Online
DW Innovation partners InVID and REVEAL have joined the First Draft News Network, a international group of media outlets and organizations dedicated to exchanging ideas and topics about social newsgathering and social media as a news source.
Tags
¡Aquí Estoy!
,
Cameroun24
,
DW
,
DW (Deutsch)
,
DW Urdu
,
En forma
,
Escápate
,
euromaxx
,
First Draft News
,
Highway FM
,
IntiNetwork
,
InVID
,
Pakistan
,
Radio Kledu
,
Reveal
,
Three Star Cable
,
Vision Futuro