Search Results for Tag: Escápate
Market roundup: July 2017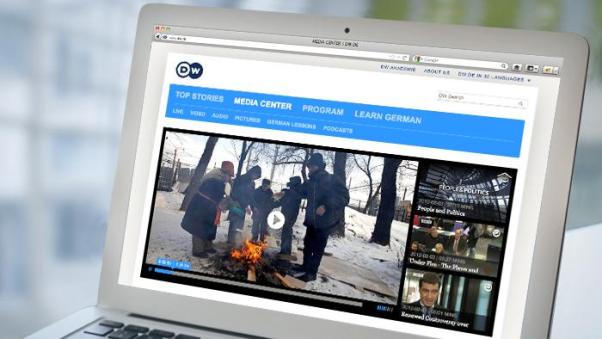 Online
DW articles in English are being featured on the website of USA Today. Articles covering German politics, society and culture will be featured on the world section of the website, which brings in 115 million unique visitors every month. DW's content will also be featured on USA Today's social media channels. USA Today is the widest distributed newspaper in the US and content from DW will add to the international profile of their online news content.
Asia
Following up on the successful release of regionalized editions of DW's hit lifestyle show Euromaxx in different Asian markets, an Indonesian version is being produced in cooperation with Metro TV. The Indonesian partner will take the original English version and re-edit the episode with voiceovers from an Indonesian narrator. Metro TV is one of Indonesia's largest channels and reaches over 3.3 million people nationwide. It is also available on all of Indonesia's major cable, IPTV and DTH providers.
Astro Awani, Malaysia's largest news and current events channel is broadcasting five English-language programs from DW, including Global 3000 and Euromaxx. The channel is Malaysia's only 24-7 news broadcaster and can be received by 80 percent of the population.
The Vietnamese OTT platform Vivas will now include DW. The partner reaches around 100,000 households in Vietnam.
In Pakistan, Lahore-based triple-play provider Nizara is offering DW in its basic package. Nizara packages TV broadcasts for use on mobile phones, tablets and PCs.
Latin America
Carnaval TV based in Coquimbo, Chile, is now broadcasting a selection of programs from DW (Español).  This will include Al volante, Cuadriga, Cultura.21, Escápate, Hecho en Alemania and Patrimonio mundial. The terrestrial broadcaster has a technical reach of 100,000 households.
Tags
Astro Awani
,
Carnaval TV
,
Cuadriga
,
Cultura 21
,
DW Espanol
,
Escápate
,
euromaxx
,
GLOBAL 3000
,
Hecho en Alemania
,
Metro TV
,
Nizara
,
Patrimonio mundial
,
USA Today
,
Vivas
Market roundup: December 2016

Latin America
DW has two new online partners in Venezuela.  Prodavinci.com, one of the top-three news and information websites in the country, is now including full articles from DW in Spanish. ElEstimulo.com, another very popular Argentinean news site, has embedded a DW content box on its news page.
Also in Argentina, Canal 4 San Juan is now a part-time DW programming partner. Included are Spanish-language news broadcasts and the programs Economía, Todo gol, Escápate und Primer plano.
Africa
DW has added 20 TV partners for the environmental program Eco@Africa at the DISCOP trade fair in Johannesburg. The program is produced in cooperation of Channels TV in Nigeria and KTN in Kenya and is valued in African markets for its outstanding and insightful reporting.
News content from DW is being integrated into Mail & Guardian Online, a news website in South Africa. Included are full-text articles and video feeds from Africa on the Move.
Europe
Journalists with DW's Europe desk used new live streaming technology to shoot a live broadcast in cooperation with the Serbian public broadcaster RTS. Using DMNG safe stream app on a mobile device, a Serbian anchor from DW was broadcast live in Belgrade on the morning talk show, "Tako stoje stvari" (That's it).
The Finnish telecom provider OYI is carrying DW (Deutsch) in its cable and IPTV package. OYI has an estimated 500,000 subscribers.
Get AS cable network is new broadcasting partner for DW's English-language channel in Norway, with around 500,000 subscribers.
Oceania
Channel 44 in Adelaide, Australia is now regularly broadcasting PopXport, Arts 21, Europe in Concert and Kick Off! to a potential audience of 1.25 million viewers.
Asia
Wah Cable Network and Seven Star Digital in Wah and Karachi, Pakistan are carrying DW's English-language channel and together reach 30,000 subscribers.
Tags
Africa on the Move
,
Arts.21
,
Channel 44
,
Channels TV
,
Eco@Africa
,
Economía
,
Escápate
,
Europe in Concert
,
Kick Off!
,
KTN
,
Mail & Guardian Online
,
popxport
,
Primer plano
,
RTS Serbia
,
Seven Star Digital
,
Tako stoje stvari
,
Todo gol
,
Wah cable network
Market roundup: October 2016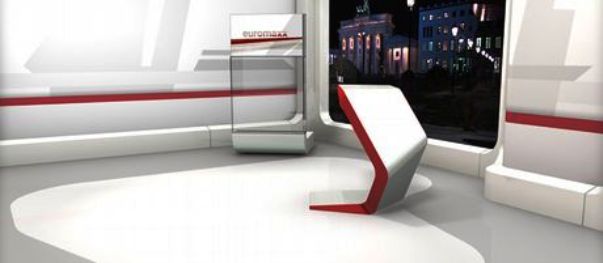 Asia
DW's popular lifestyle magazine Euromaxx will soon be adapted for Malaysian audiences after a coproduction agreement between DW and Malaysia's largest media group, TM Net. In 2016 and 2017, 52 regionally adapted episodes of Euromaxx will be broadcast across Malaysia on Hypp Sensasi, a network operated by TM Net.
In Pakistan, DW television and radio content is now being carried on two newly aquired partners. Three Star Cable is broadcasting DW's English-language channel to more than 60,000 subscribers. Radio partner Highway FM is broadcasting DW news bulletins in Urdu at 6:30 a.m. and 1:00 p.m. local time.
DW and DW (Deutsch) are now available via Optus B D2 satellite on Puma TV, an international TV channel broadcasting in Oceania.
Latin America
DW is increasing its reach in Latin America with a new broadcasting partnership. New DW partner IntiNetwork broadcasts health, lifestyle and cultural programming to 12 Latin American countries and is received by around 6.1 million households. The Spanish-language DW programs En Forma, ¡Aquí Estoy!, Visión Futuro and Escápate, will make a valuable contribution to increasing the diversity of IntiNetwork's programming.
Africa
Radio Kledu in Mali is including DW articles in French with daily posts on its app and Facebook site. And the online news site Cameroun24 now features a content box and a live stream of DW's English-language channel. The site reaches an estimated 400,000 visitors every month.
Online
DW Innovation partners InVID and REVEAL have joined the First Draft News Network, a international group of media outlets and organizations dedicated to exchanging ideas and topics about social newsgathering and social media as a news source.
Tags
¡Aquí Estoy!
,
Cameroun24
,
DW
,
DW (Deutsch)
,
DW Urdu
,
En forma
,
Escápate
,
euromaxx
,
First Draft News
,
Highway FM
,
IntiNetwork
,
InVID
,
Pakistan
,
Radio Kledu
,
Reveal
,
Three Star Cable
,
Vision Futuro