Search Results for Tag: Klitschko
How digital media is reshaping politics and power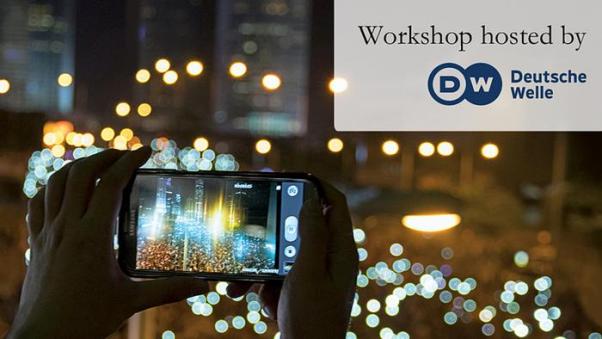 The 2015 Deutsche Welle Global Media Forum is coming up from 22 to 24 June. This year's  conference titled Media and Foreign Policy in the Digital Age features an intriguing mix of panelists and discussions that explore the modern crossroads of technology, media and international relations.
Two panels at the conference were organized by DW's distribution team. On Monday June 22 at 2 p.m. experts on Asian media will discuss how digital and mobile media is transforming how news and information is consumed in Asia.  The Political Power of Digital Media in Asia will bring together  panelists from Hong Kong, Indonesia, Malaysia, Singapore, India and Pakistan including the editorial director of Content Asia Janine Stein, and the Vice President of Sky Vision Indonesia Handhi S. Kentjono.
On Tuesday June 23 at 11:30 a.m. experts on Africa will discuss the effect of the growing number of international companies jostling for domination of the expanding African digital market. Afric@online – Empowerment or exploitation invitres experts to explore if Africans are being connected by commerce or just being turned into digital resources. The panel will be moderated by the CEO of Balancing Act,  Russell Southwood.
The list of speakers appearing at the 2015 Global Media Forum include the mayor of Kiev Vitali Klitschko, the head of RTL TV's foreign correspondents Antionia Rados and the EU commissioner for digital economy and society Günter Oettinger.
You'll find all information on the panelists at the 2015 Global Media Forum on the website.
You can register for attendance up until June 17.
An important step to establishing fair and balanced coverage
At the end of 2013, DW recognized that the political tension in Kiev, Ukraine was something that deserved closer attention. DW reporters were on location at the Maidan when it was becoming clear that things were more serious than just public protest. In January 2014, as the situation escalated precipitously, DW released Geofaktor – a Ukrainian-language news magazine that provided a fresh perspective in what was quickly becoming an arena of misinformation.
DW remained a consistent and stable source of information as what began as a protest movement disintegrated into a geopolitical conflict with Russia at the center seeming to steer the region into chaos.
The latest step in DW's commitment to covering Ukraine is the addition in January of a news bureau in Kiev run by DW correspondent Frank Hofmann. This expansion comes at a critical time just as the conflict in eastern Ukraine is reaching a new phase of escalation.
Coinciding with military conflict in Ukraine is a persistent and aggressive information war from Russia, which is being waged against "pro-western" media coverage. The Kremlin is pouring a lot of resources into a comprehensive international media strategy. The newly-released international online news and radio service Sputnik is at the heart of this. In Kiev alone, Sputnik is said to have a staff of 100.
The importance of independent, objective international news like DW becomes all the more important in the fight against the flood of biased news outlets. Built on a tradition of objectivity, integrity and accuracy, international audiences can trust that the reports coming from DW's Kiev bureau represent the highest standard of news.