Search Results for Tag: Mongolia
Market roundup: May 2015
Middle East
The largest cable television provider in Israel, HOT, is a new DW broadcasting partner and is including the flagship channel DW in its basic programming package. The partnership marks DW's first major appearance on the Israeli television market. DW is available in a news package next to major international news brands such as the BBC, Sky News, Fox News, France 24, Euronews, CCTV1 and NHK World. Along with over 800,000 cable subscribers, HOT also provides Internet and telephone services for a combined 1,3 million households. Around 200 national and international channels are provided by HOT, including many exclusive channels that aren't available with the competing Israeli provider YES.
Asia
DW's flagship English channel is now available on IPTV and Satellite in India via Airtel, a major global telecommunications company based in Delhi. DW is included in Airtel's IPTV basic service package and is also with six DTH satellite programming packages. Airtel operates in 20 countries in South Asia and Africa and is the largest mobile operator in South Asia. Through this new partnership, DW has the potential to reach an audience of 4 million viewers in India.
DW's Mongolian partner MNBC is now broadcasting DW in German via a DVB-T2 signal. MNBC is the first provider of second-generation digital broadcasting in Mongolian and services the capital city Ulaanbaatar with local and international channels on pay TV.
DW is now broadcasting digitally in Afghanistan via the digital service OQAAB. The contract allows for the broadcast of DW's complete program.
Latin America
DW (Latinoamérica) is now available on IPTV in Mexico via the pay TV provider AXTEL. AXTEL currently has 90,000 subscribers in Mexico's largest cities including Mexico City, Cuidad Juarez, Monterrey, and Puebla. The Spanish-language programming from DW (Latinoamérica) is included in the ULTRA programming package.
Tags
Afghanistan
,
Airtel
,
AXTEL
,
DW
,
DW (Latinoamerica)
,
HOT
,
India
,
Israel
,
Mexico
,
MNBC
,
Mongolia
,
OQAAB
Market roundup: April 2012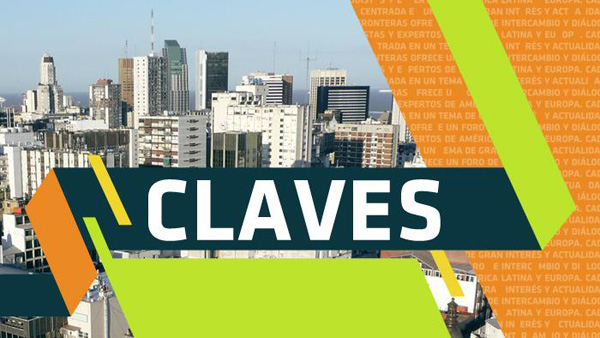 America
The Chilean channel ARTV has noticeably increased the number of DW shows it broadcasts in the last month. A DW premium partner, ARTV is now showing Claves, Euromaxx and Cultura 21 in Spanish. ARTV is one of the most important DTH and cable platforms in Chile and reaches more than 2.5 million viewers.
Asia
The Indonesian video portal Okezone has included DW in its lineup. The video and streaming website, which is managed by cable giant Indovision, has started broadcasting DW's English television channel. Okezone has more than 1 million potential users and offers livestreams of Indonesian and international channels as well as offering an on-demand package.
Sansar Cable in Mongolia is also broadcasting DW's English television channel to its more than 80,000 households in the capitol city of Ulaan Bator.
DW has expanded its cooperation with Nine Six International Radio in Pakistan, which will now provide DW programming to three further stations on the border to Afghanistan. The stations will be broadcasting DW in Urdu. Also in Pakistan, DW has signed a new partnership with a web-radio provider. Pakistan Sounds will be broadcasting 12 programs and two language courses in Urdu, Pashtu and English.
Market roundup: September 2011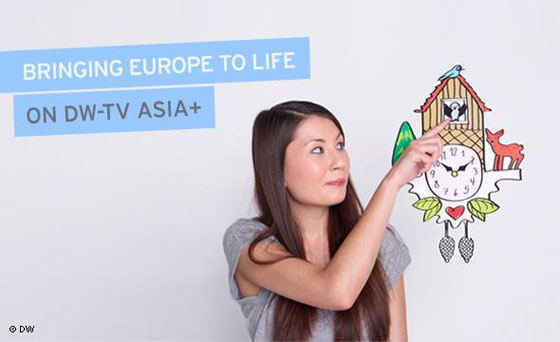 Asia
DW-TV ASIA+ is now available for the first time via direct-to-home in Mongolia. Deutsche Welle recently signed a contract with DDishTV, which will make DW-TV ASIA+ available nationwide, 24 hours per day. DDishTV is the only direct-to-home provider in Mongolia, providing its 50,000 subscribers with 20 channels using the Apstar 5 satellite.
DW-TV ASIA+ has also been integrated into two additional cable packages in Taiwan. SAN DA CATV has more than 83,000 subscribers and offers about 50 channels in Changhua. And Kuo Shen Cable has around 50,000 subscribers and is available in Zhongpu and the Chiayi province.
In addition, euromaxx and Arts.21 are now being shown in the line-up from OKTO – the public broadcaster in Singapore. OKOT is available nationwide over terrestrial satellite, satellite, cable and DVB-T.
Europe
Deutsche Welle has been working with the Turkish television channel TV8 since the end of July 2011. Now, this cooperation has been expanded to include video-phone services. DW journalists from the Turkish department deliver expert commentary twice a week via video phone and are included as a live feed during TV8's morning news program.
DW has also signed a deal with "UPC Magyarország" – the largest cable operator in Hungary. DW-TV will now be included in the digital package "Európa csomag", with eight other European channels.