Search Results for Tag: OKTO
Market roundup: December 2014
South America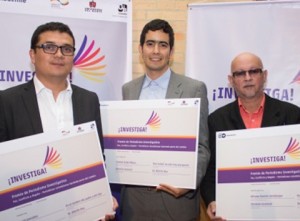 For the third time, DW Akademie has awarded its ¡Investiga! along with the Universidad del Norte in Bogota, Colombia. The prize for journalistic excellence is supported by CdR – an independent association of journalists in Bogota. This year, three pieces of research were presented, which all had to do with the topics of "peace, conflict and region". David Gonzalez project about the murdered journalist Luis Eduardo Gomez and his murdered son was the winner of the ¡Investiga! this year. Alfonso Hamburger took second and Felipe Motoa placed third. As the contest's winner, Gonzalez will be flown to Berlin to take part in a workshop, as well as going to Bonn to work side-by-side with online journalists in DW's Spanish department.
DW's magazine about culture and the arts that was developed for Portuguese-speaking audiences has now been taken on by a new partner. Viewers throughout Brazil can now tune in to Camarote.21 on the Canal Futura. Part of the GLOBO media group, it's the first, private TV channel in Brazil that exclusively broadcasts educational content. Canal Futura reaches 66 million households nationwide in Brazil.
Asia
Okto, Singapore's public broadcaster, will is including Arts.21 and Euromaxx Highlights into its lineup. Okto is available nationwide in Singapore and due to its availability on platforms like Singtel and Starhub, is one oft he most popular in the country.
Shan Cable Network and Global Cable Network in Pakistan are now broadcasting DW's English channel. These new partnership deals will make DW available in an additional 105,000 housholds.
Tags
Arts.21
,
Bogota
,
Brazil
,
Camarote.21
,
Canal Futura
,
Colmobia
,
DW-AKADEMIE
,
Investiga
,
OKTO
,
Shan Cable Network
,
Singapore
,
Universidad del Norte
Market roundup: September 2011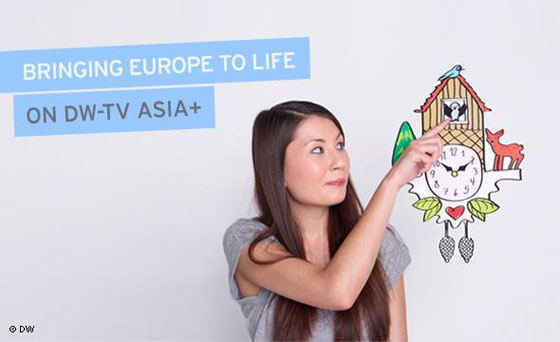 Asia
DW-TV ASIA+ is now available for the first time via direct-to-home in Mongolia. Deutsche Welle recently signed a contract with DDishTV, which will make DW-TV ASIA+ available nationwide, 24 hours per day. DDishTV is the only direct-to-home provider in Mongolia, providing its 50,000 subscribers with 20 channels using the Apstar 5 satellite.
DW-TV ASIA+ has also been integrated into two additional cable packages in Taiwan. SAN DA CATV has more than 83,000 subscribers and offers about 50 channels in Changhua. And Kuo Shen Cable has around 50,000 subscribers and is available in Zhongpu and the Chiayi province.
In addition, euromaxx and Arts.21 are now being shown in the line-up from OKTO – the public broadcaster in Singapore. OKOT is available nationwide over terrestrial satellite, satellite, cable and DVB-T.
Europe
Deutsche Welle has been working with the Turkish television channel TV8 since the end of July 2011. Now, this cooperation has been expanded to include video-phone services. DW journalists from the Turkish department deliver expert commentary twice a week via video phone and are included as a live feed during TV8's morning news program.
DW has also signed a deal with "UPC Magyarország" – the largest cable operator in Hungary. DW-TV will now be included in the digital package "Európa csomag", with eight other European channels.