Search Results for Tag: rebranding
'Overhauling operations' in TV Real
Guido Baumhauer, DW's Managing Director of Distribution, Marketing and Strategy, was recently interviewed by TV Real Weekly about the upcoming changes at DW.
"This overhaul is actually the biggest in Deutsche Welle's history," Baumhauer says. "We are now bringing our multiplatform strategy to life."
Find out more about what he had to say about the new direction DW is taking here.
Meet the new DW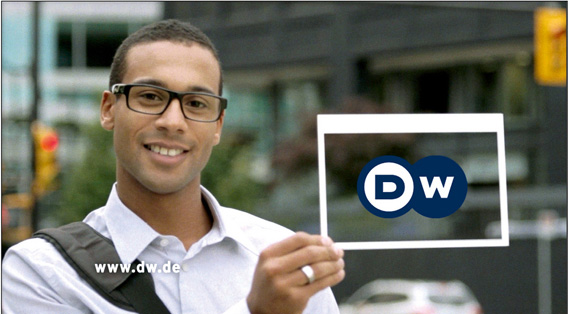 Deutsche Welle (DW) will look different on February 6, 2012. We have set a new course for the future by announcing comprehensive changes to our programming structure, design and online services. At a press conference in Berlin on January 31, Deutsche Welle Director General Erik Bettermann referred to the set of changes as "a milestone for representing Germany better around the world."
New changes to television include an expanded program for Latin America with 20 hours of Spanish programming daily. There will also be a new channel with 24 hours of English programming, broadcast in North America, Africa, Asia and Australia. DW will also offer additional channels in several regions: In North and Latin America and Asia, the second channel will be made up of 20 hours of programming in German and four hours in English.
In the Arab world, there will be a channel featuring 10 hours of Arabic programming and 14 hours of English; and in Europe, DW will broadcast 18 hours of English and six hours of German during primetime.
Along with the new television program and the completely redesigned website, DW will be creating a unified brand identity with a new corporate design.