Search Results for Tag: AIB
Market roundup: November 2017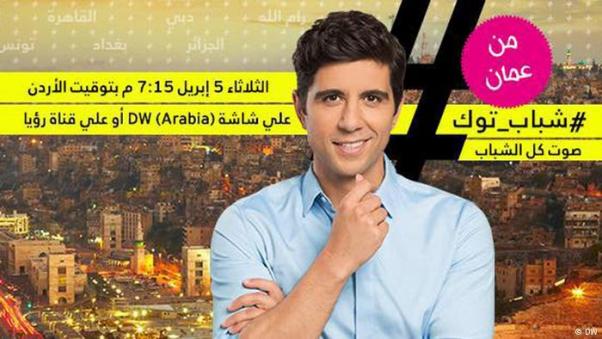 Africa 
Shababtalk, DW's talk show for Arab youth, was in Mauritania for a special co-production of Shababtalk on the road. The episode produced in cooperation with local broadcaster Sahel TV, focused on challenges being faced by young Mauritanians like joblessness, migration and political radicalization. Shababtalk on the road brings the discussion to the audience and gives a platform to young people across the Arab world to talk about issues affecting their lives.
DW has more partners in the Gambia after a successful fifth edition of the live debate format, The Migration Dilemma, in the capital Banjul. DW's expanded cooperation with its event partners, which include Gambia's only TV broadcaster, GRTS and the largest radio broadcaster Paradise FM. New DW partners in the Gambia include the country's most popular social media sites Eye Africa and Fatu Network.
Awards
DW's radio and podcast format, Living Planet, won an Association of International Broadcasting (AIB) award for the production "Road to renewables." The jury said the show was a "must-listen" radio provided "deep insights into the challenges presented by climate change and renewable energy. The prize was awarded in the category, Continuing News Coverage –  Audio.
At the 19th Eyes and Ears awards, the trailer campaign for the DW Breaking World News App took first prize for the "Best On-air programming campaign: News & Information."
Social media efforts earn DW projects top awards
Earlier this month, the Facebook page of telenovela Jojo Sucht das Glück and multimedia project Destination Europe won top prizes in their respective genres. Jojo Sucht das Glück won a bronze E Learning Award in an international competition hosted by London-based Bizmedia. Destination Europe won an International Media Excellence Award (the AIBs) from the Association for International Broadcasting, also based in the UK.
The E Learning Awards are one of the most prestigious competitions in the industry. DW's Esther Weingarten accepted the bronze for "Best use of social media for learning" in London.
The Facebook page for Jojo Sucht das Glück not only features supplementary info about weekly episodes. It is also a forum for fans to directly interact with the star of the show and practice their German. Users have even made fan videos about the telenovela and uploaded them to YouTube.
The AIBs honor excellence in international broadcasting, picking winners from entrants all over the world. DW's Felix Steiner and Klaus Dahmann accepted the award for Destination Europe at a London ceremony.
The Association for International Broadcasting praised the project for its "first-rate multilingual, multi-platform approach, with extensive use of social media to provide real, relevant information to those seeking a better life in Europe."
Tags
AIB
,
awards
,
Destination Europe
,
E Learning Awards
,
Jojo Sucht das Glück
,
journalism
,
London
,
online
,
social media
,
the AIBs
,
UK