Search Results for Tag: technology
'Onneshon' premieres on Ekushey TV in Bangladesh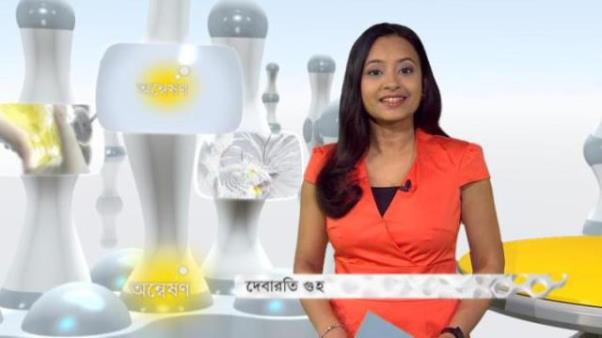 Another first for DW: We will be broadcasting our first television series in Bengali starting April 13, 2013: Onneshon will cover science, technology, the environment and medicine and will be shown every Saturday at 6:30 pm as well as Sunday at 1:30 am and 3:30 pm on Ekushey TV in Bangladesh. Onneshon is produced by DW's Bengali team in Bonn and will be hosted by DW's Debarati Guha.
In addition to presenting the latest scientific developments, our reporters will also report on the different aspects of everyday life in Germany and comment on the sometimes surprising differences between Germany and South Asia. Multimedia content from the series will also be available online at www.dw.com as well as being distributed by DW's online partners.
Ekushey TV is one of Bangladesh's most popular private TV stations, with programming available via cable and satellite. It provides television services to more than 32 million homes in Bangladesh. Ekushey was the first Bangladeshi TV channel to broadcast content via live stream, which is available online at www.ekushey-tv.com.
Award for DW journalist Philipp Bilsky
DW report Philipp Bilsky has been recognized as part of the Next Generation of Science Journalists for a segment showed on Future Now. Bilsky looked at a team of German scientists working with Ghanaian colleagues deep in the African jungle to try and reduce the risks that bats pose to humans' health.
To help recognize emerging Science Journalists, Germany's most read medical journal Deutsches Ärzteblatt, the World Federation of Science Journalists (WFSJ), and the World Health Summit designed the Next Generation of Science Journalists competition.
Future Now is a DW series that presents 20 projects and the researchers who are looking for solutions to burning questions about the future.