Search Results for Tag: Vivas
Market roundup: July 2017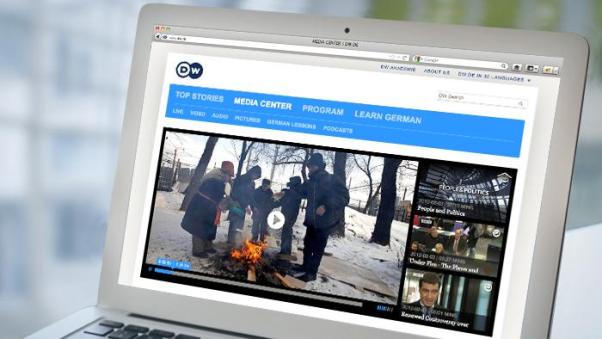 Online
DW articles in English are being featured on the website of USA Today. Articles covering German politics, society and culture will be featured on the world section of the website, which brings in 115 million unique visitors every month. DW's content will also be featured on USA Today's social media channels. USA Today is the widest distributed newspaper in the US and content from DW will add to the international profile of their online news content.
Asia
Following up on the successful release of regionalized editions of DW's hit lifestyle show Euromaxx in different Asian markets, an Indonesian version is being produced in cooperation with Metro TV. The Indonesian partner will take the original English version and re-edit the episode with voiceovers from an Indonesian narrator. Metro TV is one of Indonesia's largest channels and reaches over 3.3 million people nationwide. It is also available on all of Indonesia's major cable, IPTV and DTH providers.
Astro Awani, Malaysia's largest news and current events channel is broadcasting five English-language programs from DW, including Global 3000 and Euromaxx. The channel is Malaysia's only 24-7 news broadcaster and can be received by 80 percent of the population.
The Vietnamese OTT platform Vivas will now include DW. The partner reaches around 100,000 households in Vietnam.
In Pakistan, Lahore-based triple-play provider Nizara is offering DW in its basic package. Nizara packages TV broadcasts for use on mobile phones, tablets and PCs.
Latin America
Carnaval TV based in Coquimbo, Chile, is now broadcasting a selection of programs from DW (Español).  This will include Al volante, Cuadriga, Cultura.21, Escápate, Hecho en Alemania and Patrimonio mundial. The terrestrial broadcaster has a technical reach of 100,000 households.
Tags
Astro Awani
,
Carnaval TV
,
Cuadriga
,
Cultura 21
,
DW Espanol
,
Escápate
,
euromaxx
,
GLOBAL 3000
,
Hecho en Alemania
,
Metro TV
,
Nizara
,
Patrimonio mundial
,
USA Today
,
Vivas