Search Results for Tag: BBS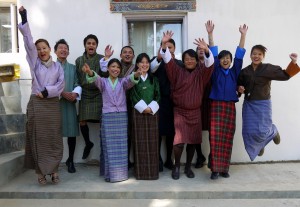 Even high in the Himalayas, reporters these days are being asked to do more.
As part of a modernization drive, Bhutan Broadcasting Service (BBS) has combined their radio and television newsrooms. In the future, reporters will be required to provide news reports in both media. It's hoped that the convergence will allow the state-funded station to cut costs and do more with limited resources.
It was against this background that two DW-AKADEMIE trainers went to Bhutan's high-altitude capital Thimphu to conduct a workshop with an enthusiastic group of 12 young BBS journalists. While several already had some radio production experience, many had previously only worked on the TV side of things.
Together, the group started with a review of the basics, such as news judgment and news writing for radio, before moving on to the interview and how to ask that all-important first question that will grab your listeners and keep them from turning the dial.

read more