Search Results for Tag: crisis
By Taufique Ahmed, Dhaka, Bangladesh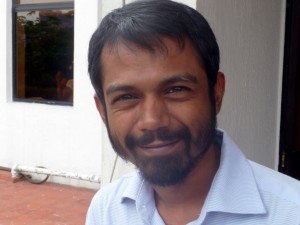 Bangladesh is shocked by what has happened in Japan. People here have closely followed the news to get the latest updates from newspapers, TV, radio and online.
It's very tough for the media to handle what's happening in Japan, as there is also another big issue that the people of Bangladesh worry about very much. Many people here are still taken aback by the latest events in Libya, because many Bangladeshis live and work there and have now become victims of the uprising in this North African country.
Japan's tsunami and earthquake are still important news in Bangladesh, as this country is also one of the sufferers of climate change. Nonetheless, Japan's nuclear crisis is also getting attention in the newspapers and at TV and radio stations here as the situation worsens.

read more
Tags
bangladesh
,
crisis
,
earthquake
,
fukushima
,
japan
,
newspaper
,
nuclear
,
radio
,
reporting
,
tsunami
,
TV