Search Results for Tag: nuclear
By Permadi Kencono Wulan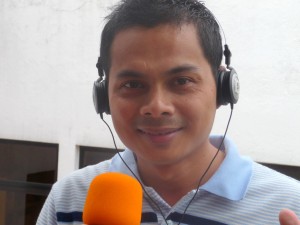 From Indonesia former DW-AKADEMIE trainee Permadi Kencono Wulan writes that almost all of the country's media have been covering the events in Japan from the moments they began. Focus has been on memories of the tsunami that happened in Indonesia, the strength and fortitude of the Japanese people, the impact of the damaged nuclear reactors and on Indonesian eyewitnesses who had been living in Japan, alongside interviews with celebrities who have lived there.
News also stirred about Japanese adult film star Miyabi who had gone missing after the tsunami. Much news space in Indonesia was devoted to coverage of the evacuation and the impact of the nuclear reactors at Fukushima.
The impact of an exploding nuclear reactor
Permadi, who is head of new media at RRI Indonesia, highlighted early reports by Indonesia's Metro TV on the impact of a nuclear reactor that exploded and the possibility of radiation. It communicated how this concerns the world community at large and Indonesia in particular because of the effects of radiation that might spread due to wind, sea water, birds and migrating fish.

read more
By Taufique Ahmed, Dhaka, Bangladesh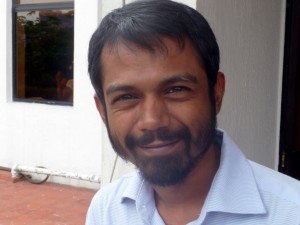 Bangladesh is shocked by what has happened in Japan. People here have closely followed the news to get the latest updates from newspapers, TV, radio and online.
It's very tough for the media to handle what's happening in Japan, as there is also another big issue that the people of Bangladesh worry about very much. Many people here are still taken aback by the latest events in Libya, because many Bangladeshis live and work there and have now become victims of the uprising in this North African country.
Japan's tsunami and earthquake are still important news in Bangladesh, as this country is also one of the sufferers of climate change. Nonetheless, Japan's nuclear crisis is also getting attention in the newspapers and at TV and radio stations here as the situation worsens.

read more
Tags
bangladesh
,
crisis
,
earthquake
,
fukushima
,
japan
,
newspaper
,
nuclear
,
radio
,
reporting
,
tsunami
,
TV