Search Results for Tag: nepal
In the first of our Journalists@Work series, we talked to Rajneesh Bhandari, a multimedia journalist in Kathmandu, Nepal. Rajneesh participated in DW Akademie's television reporting training held in Kathmandu in 2009 in cooperation with the Television Journalist Association of Nepal (TVJ). Rajneesh, who works at Kantipur Television, gives us some insight into his everyday life as a journalist in Nepal.

read more
By Shyam Rai, Kathmandu, Nepal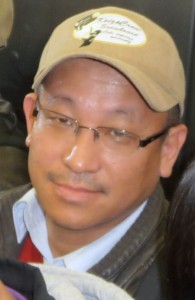 Radio Nepal news editor Shyam Rai writes that the Nepali media covered the disaster in Japan from the very beginning. The first reason for this is that the incident itself was huge and newsworthy.
The second reason is that sometimes even small incidents taking place in Japan (which might not get space in other countries' media) are reported by Nepali media because Japan is one of Nepal's major donor countries and contributes greatly to its development.
At first the media focused primarily on casualties and losses caused by the earthquake and tsunami. Some broadsheet newspapers and radio stations carried the incident on the front page and as a top story respectively whereas some included it in their international segments.
All of them focused on casualties and the destruction followed by damages caused to the nuclear reactors in Fukushima.

read more