Search Results for Tag: Daystar University
Market roundup: April 2016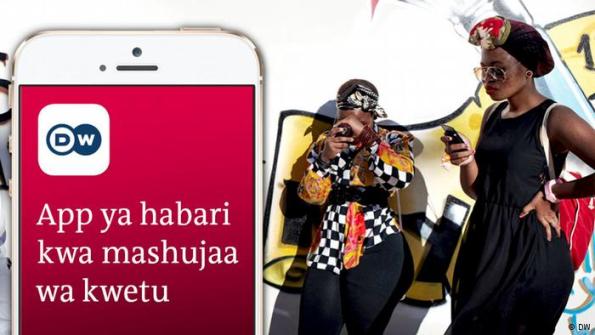 Online
DW's online news content is now available in 20 languages on the news aggregator app Google Newsstand. Video content, where available, is also included as a YouTube channel along with the full-length news reports. Previously, DW had only been available in English on Google Newsstand.
The news app Bundle now includes content from DW Turkish. The app, which was developed in Turkey, provides users with news coming from 4,000 sources in 28 countries. Released in 2014, the app generates around 3.5 million visits every month.
Africa
DW has increased its reach in Kenya with a series of expanded partnerships. Hope Channel Kenya and Ebru Africa TV, both with nationwide broadcasting coverage, are now carrying a wide-selection of DW's English television programming. Shine FM, a radio station based at Daystar University in Nairobi, is now broadcasting selected DW radio programming on VHF and livestream in English and Kiswahili. New Kenyan radio partners Wikwatyo FM in Kitui and Kisimaa FM in Kisii are broadcasting DW Kiswahili radio programs like Habari za Africa, Afya, Michezo and Vjana tugutuke.
In Tanzania, DW has also increased television and radio coverage with expanded partnerships. One of Tanzania's largest media companies, AZAM media group, has increased its cooperation with DW and is now broadcasting one hour of DW Kiswahili radio programming every day on its new radio station U-FM. AZAM TV has been carrying a selection of  DW television programs since 2013. Also in Tanzania, Channel Ten from the Africa Media Group Ltd. is a new DW partner. The news and information channel now broadcasts the DW programs Conflict Zone, In Good Shape, Tomorrow Today, Made in Germany, Kick off! and Kino. Channel Ten is available via Intelsat 906 to audiences across Africa.
Asia
DW has a new cable TV partner in Vietnam. NetViet will be broadcasting the English-language programs In Good Shape, Drive it! and Discover Germany. The cable provider reaches 8 million people in Vietnam.
The national television network of Sri Lanka, Sri Lanka Rupavahini Corporation (SLRC), is now broadcasting the DW programs Global 3000, Shift and Treasures of the World. According to their own estimates, Rupavahini reaches more than 4 million households in Sri Lanka.
In Pakistan, DW's English-language channel will be broadcast in its entirety on the basic package of the Karachi-based cable provider East&West Entertainment Cable Network.
Tags
Conflict Zone
,
Daystar University
,
Discover Germany
,
Drive it!
,
DW Kiswahili
,
East & West Entertainment Cable Network
,
Ebru Africa TV
,
GLOBAL 3000
,
Hope Channel Kenya
,
Kick Off!
,
Kino
,
made in Germany
,
NietViet
,
Rupavahini
,
Shift
,
Shine FM
,
Tomorrow Today
,
Treasures of the World