Search Results for Tag: learn German
Showcasing the next new thing for language learners at Expolingua
Finding new and creative ways to teach the German language is something that DW has focused on heavliy over the last few years, with formats like Jojo sucht das Glück and the new Bandtagebuch. This weekend, DW's language team will be in Berlin for the the leading language learning convention in Germany, Expolingua.  They will be presenting DW's award-winning interactive learning tools and will also be presenting the successful learning format, Ticket nach Berlin. The presentation at the convention will introduce the format and its didactic concepts on November 16 at 3 pm. The series is a game show featuring learners of German as they complete different challenges on a trip across Germany.  DW's language learning services are very popular worldwide. The Facebook page DW-Learn German, has over 230,000 fans and the language course websites get around 6 million clicks every month. Every year around 13,000 people visit Expolingua to check out the 150 displays from 25 countries. Around 50 languages are there to be sampled. If you can make it to the convention, be sure to pay us a visit.
For fans of the German language…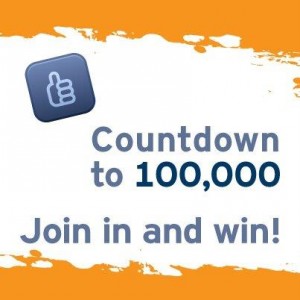 Our Facebook fan page for learning German is on course for 100,000 fans and we are looking for you to contribute. You can win some fabulous prizes by taking part – and you just need to post a comment. Become of fan of "Learn German with Deutsche Welle" and then comment on when you think we will break the 100,000 mark. You will find more information about the contest on our Facebook fan page – basic German is required.