Search Results for Tag: Pashto
Market roundup: October 2013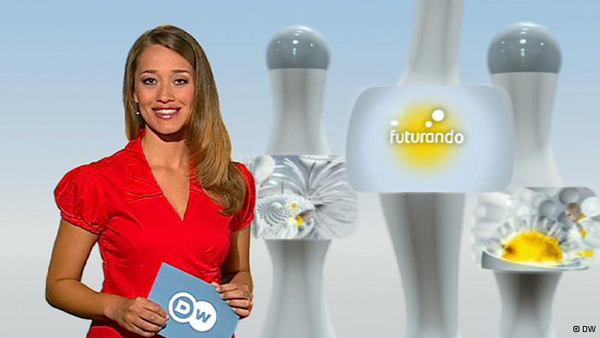 Latin America
DW's Portuguese science magazine Futurando now being broadcast nationwide in Brazil. The educational broadcaster Canal Futura will begin broadcasting DW's successful Portuguese language science program Futurando on October 10. Canal Futura belongs to Globo, the largest media group in Brazil, and is the first private broadcaster in the country exclusively dedicated to educational programming. The channel has a technical range capable of reaching a potential audience of 94 million people in Brazil through terrestrial broadcasting in Rio de Janeiro and nationwide coverage on satellite, cable and affiliate stations.
A merger uniting the Colombian broadcaster and DW (Latinoamérica) partner UNE-ESM with the digital services provider Tigo has created formidable new presence on the Colombian media market putting the conglomeration in competition with Claro for first place.
Asia
Starting this month, DW's English language news magazine Journal will be available nationwide in Afghanistan on Saba TV. The private broadcaster focuses on educational programming aimed at a young audience of information seekers. The channel belongs to the Saba Group, the operators of Radio Nawa which currently broadcasts the daily radio news program from DW in Pashto.
A new contract with the Indian public broadcaster Doordashan will place Manthan, a DW Hindi production, on six more of its regional channels.
The Taiwanese IPTV provider Vee Time is now offering DW's flagship channel in English around the clock on Vee TV.
Middle East
Al Jazeera's documentary channel has acquired a total of 99 hours of programming from DW Transtel's portfolio. New programming aimed at the channel's male target audience including extreme sports and motor sports will accompany formats covering science, medicine, nature, the environment and economic development. The documentary film channel from Al Jazeera broadcasts primarily in Arabic and can be received worldwide via satellite. Their core target area covers the Arab world.
Eastern Europe
Commentary and interviews from DW's online service in Russian are now being featured on the popular Russian Internet portal Rambler.ru. The new partner website boasts 21 million visitors every month placing it among the most visited Russian language websites on the Internet. Since the beginning of the partnership with Rambler, DW Russian has recorded a clear increase in the number of online users.
The Ukrainian online news portal, Facenews.ua, which was founded in June, has also integrated content from DW's Russian and Ukrainian news departments into a DW content box on their website.
Africa
DW content is now being featured on Radio Tumaini and Tumaini Television as well as the group's online portal. In addition, a Global 3000 content box is now featured on Radio WA's homepage in Uganda. Radio WA has been broadcasting DW's English radio program Africa Link since 2012.
Online
DW's international news and current affairs content is available in four languages on the world's largest free online television website FilmOn.com. Alki David, the eccentric and controversial billionaire owner of FilmOn.com said they were delighted to able include DW's "authoritative and highly engaging" content on the pioneering web service which provides television content streamed online and on-demand. The partnership brings DW into the fast growing market of on-demand internet TV and into an exciting new area of distribution.  FilmOn has 45,000 hours of total video, all which are updated on a rolling basis.
Tags
Afghanistan
,
Al Jazeera
,
Alki David
,
documentary
,
DW
,
Facenews
,
FilmOn
,
GLOBAL 3000
,
Journal
,
Market roundup
,
News
,
Pashto
,
Radio WA
,
Rambler.ru
,
Ukrainian
Market roundup: August 2013
Africa
DW is gaining ground in French-speaking Africa. Radio Kledou in Mali has been broadcasting DW's French programming since the beginning of 2013 and continues to attract more and more listeners. It is broadcast from the capital city of Bamako and is also available in Sikasso, Kayes and Ségou.
DW has also signed new online partners in Mali (www.info-mali.com), the Ivory Coast (www.rj24.info), Cameroon (www.equinoxetv.com), Guinea (www.bolivar-fm.com) and Burkina Faso (www.mutationsbf.net).
Latin America
DW's partnership with Folha – the largest news portal in Brazil – has been paying off. In July, DW's content that is featured on the website generated 77,000 visits. DW has been working with Folha since 2006 and the partnership was expanded this May. DW's editorial team delivers news and content daily which is then featured on a DW page on the Folha website, as well as being listed in the different sections.
Europe
DW's video of the day is now being featured on the video platform Megogo.net. The videos appear in the main "News" category and are linked to the Russian or Ukrainian website at dw.de. Megogo logs about 13.5 million visits per month. Around 70 percent of its 16,000 hours of video content is free of charge and can be accessed online, via mobile devices and apps as well as by using SmartTV applications.
Asia
With PSI, DW has a new partner in Thailand. PSI is known as the knowledge channel and has programming that covers everything from wildlife and nature to technology, history and archeology. PSI is broadcasting Euromaxx daily and is available to 12 million households in Thailand.
Another TV network has added DW's Indonesian science and technology magazine Inovator to its lineup. B-Channel has more than 20 regional TV stations in Indonesia and reaches around 75 percent of the terrestrial television market.
Online
DW expanded its Media Center this past month to include photos, audio and video content in an additional 10 languages, including: Bengali, Croatian, Dari, French, Greek, Indonesian, Macedonian, Pashto, Polish and Urdu. DW's Media Center now offers content in a total of 25 languages.
Tags
Bengali
,
Burkian Faso
,
Cameroon
,
Croatian
,
Dari
,
euromaxx
,
French
,
Greek
,
Indonesian
,
Macedonian
,
Mali
,
Media Cener
,
online content
,
Pashto
,
Polish
,
PSI Thailand
,
Urdu