Search Results for Tag: DW Premium
Market roundup: November 2018

DW's daily news magazine, The Day, is now available in the United States on the Public Broadcasting Service (PBS). From Monday to Friday, DW's The Day is broadcast in a regular PBS time slot with world news coverage with in-depth reporting and insight. The program is available via satellite and is broadcast on more than 100 PBS stations nationwide to more than 70 million households in the USA.
DW has been available since October in Malaysia and is gaining popularity with the 8.5 million subscribers of Malaysia's leading OTT provider tonton.
In Pakistan, cable partners KhyberCable, FrontierCable, WorldCall Lahore, NewTech Gujranwala, LuckyComm Karachi and Jhelum Vision have all agreed to include DW's English TV programming in their basic packages. Together the new partners reach more than 200,000 households.
Thailand's mobile video service LOOX is carrying DW programming in English 24/7 on the LOOX-app. The OTT service reaches over 250,000 subscribers nationwide and is operated by the telecom company Thaicom.
Vietnam's largest English-language news website, VNExpress is including DW articles and videos covering culture, science, sports, business and world news. VNExpress records over 162 million monthly visits and is Vietnam's most-visited website.
Tags
DW News
,
DW Premium
,
FrontierCable
,
KhyberCable
,
LuckyComm Karachi
,
NewTech Gujranwala
,
PBS
,
The Day
,
TonTon
,
VNExpress
,
WorldCall Lahore
Market roundup: April 2018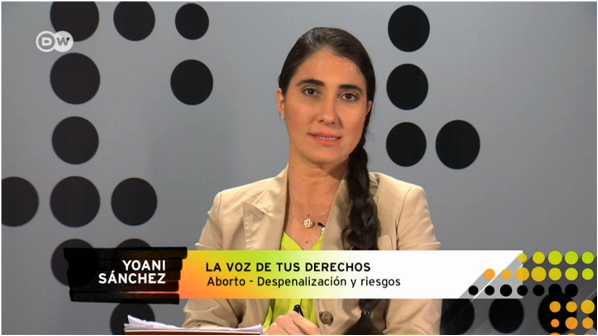 Latin America
Testifying to the wide range of content available to partners via DW Premium, DW's Colombian broadcasting partner NTN24 will be acquiring more Spanish-language DW programs, including the political talk show from Cuban activist Yoani Sánchez and the globalization program Global 3000. NTN24 is broadcast internationally and is received by 10 million households across Latin America, the US and Canada.
Asia
Indonesia's second-largest news website, SindoNews.com now includes a wide selection of DW articles in Indonesian. SindoNews receives and estimated 450 million page views every month. And a new news website from an Indonesian radio broadcaster, RadioAntero.com, is supporting its launch with content from DW.
In Taiwan, the news website StormMedia.com has added full DW news articles in Chinese. The partner gets 6 million page views every month and has 800,000 subscribers on Facebook.
DW's television programming is once again available nationwide in Japan. The leading Japanese Pay-TV provider, SkyPerfect TV is diversifying its OTT bouquet with DW's HD-quality English programming.
In Laos, the new DTH provider LaoSat Asia has integrated DW's English TV channel into its basic package. LaoSat will broadcast DW all over the country along with 50 other channels, including many international options.
Africa
DW's Portuguese for Africa department and Soico (STV) in Mozambique have launched a news partnership. Every Thursday, DW journalists and experts will appear on the news program "Tarde Informativa" broadcast on STV Notícias to report on important issues in Lusophone Africa.
Online
Since March, DW content has been available on StreamOn – the video streaming service from Deutsche Telekom. StreamOn allows users to user content from the DW App at a flat data rate without using any of their individual data volume.
Tags
DW App
,
DW Portuguese for Africa
,
DW Premium
,
GLOBAL 3000
,
NTN24
,
RadioAntero.com
,
SindoNews.com
,
SkyPerfect TV
,
Soico (STV)
,
StreamOn
,
Tarde Informativa
,
Yoani Sanchez